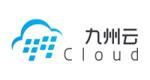 About 99Cloud Inc.
99Cloud Information Service Inc. was established in 2012.It is first Chinese professional OpenStack service provider dedicated to OpenStack cloud platform in terms of product development, service delivery, certification & training, and helping enterprises in OpenStack deployment. 99Cloud is the sponsor and organizer of Trystack.cn, the largest OpenStack community in China, and is also China's largest professional OpenStack training institution. 99Cloud has now more than 60 staff, with offices in Shanghai, Beijing, Wuxi and Huzhou.
---
99Cloud Inc. Commitment
99cloud ranks 1st of contribution in China(Liberty). We provided OpenStack based solution, which include front-end optimization, core framework optimization, backend optimization and Hyper-Converged application, specialized on financial Cloud.
Animbus Remotely Managed Private Cloud
Animbus Remotely Managed Private Cloud offers a pay-as-you-go model cloud service in an isolated infrastructure to our clients. With our managed services, you are able to focus on your main business without worrying about your cloud infrastructure.
OpenStack Powered Platform 2020.11
| Platform Capabilities | |
| --- | --- |
| Designated Sections | |
This product uses OpenStack's Ironic Bare Metal service. Ironic allows users to manage bare metal infrastructure like they would virtual machines and provides ideal infrastructure to run container orchestration frameworks like Kubernetes to optimize performance.
OpenStack Services Enabled
| Service | Release | API Coverage |
| --- | --- | --- |
| Application Catalog API | Pike (Murano v1.0) | |
| Bare Metal Provisioning Service | Pike (Ironic ) | N/A |
| Big Data Processing Framework Provisioning API | Pike (Sahara v1.1) | |
| Block Storage API & Extensions | Pike (Cinder v3) | |
| Chef cookbooks to deploy OpenStack | Pike (Chef-openstack ) | N/A |
| Computable object storage | Pike (Storlets ) | N/A |
| Compute Service API & Extensions | Pike (Nova v2.1) | |
| Deploys OpenStack in containers using Ansible | Pike (Kolla-ansible ) | N/A |
| Container Orchestration Engine Provisioning API & Extensions | Pike (Magnum v1) | |
| Containers Service | Queens (Zun ) | N/A |
| Dashboard | Pike (Horizon ) | N/A |
| Database as a Service API | Pike (Trove 1.0) | |
| DNS service API | Pike (Designate v2) | |
| Governance | Pike (Congress ) | N/A |
| Identity service API & Extensions | Pike (Keystone v3 extensions) | |
| Image service API | Pike (Glance v2.5) | |
| Indexing and Search | Pike (Searchlight ) | N/A |
| Key management API | Pike (Barbican v1.0) | |
| Messaging Service | Pike (Zaqar ) | N/A |
| Metering & Data Collection Service API | Pike (Ceilometer v2.0) | |
| Monitoring | Pike (Monasca ) | N/A |
| Networking API & Extensions | Pike (Neutron v2.0) | |
| Object store API & Extensions | Pike (Swift v1.0) | |
| Orchestration API | Pike (Heat v1.0) | |
| Shared filesystems API | Pike (Manila v2.0) | |
| Software Development Lifecycle Automation | Pike (Solum ) | N/A |
Other Details
Supported Hypervisors
KVM QEMU ESXi Hyper-V Docker
Supported Guests
Windows Linux Solaris
---
Regions where support is offered