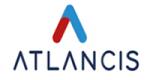 About Atlancis Technologies
Atlancis Technologies is an Open 'Original' Equipment Manufacturer (OEM) and a leading provider in innovative Enterprise ICT solutions. Atlancis is a Kenyan-owned ICT Solutions provider that offers industry-specific solutions. Our solutions are not only built for the current needs of African Enterprises, Service Providers and MSMEs, but are designed to respond to tomorrow's challenges today. Our Innovative solutions enable clients to optimize, secure, manage & support their mission-critical infrastructure.
Atlancis is also the first company in Africa to embrace the Open Compute Project (OCP) with a rapidly growing number of successful Open Compute deployments. OCP is a collaborative community focused on redesigning hardware technology to efficiently support the growing demands on compute infrastructure. OCP is reimagining hardware, making it more efficient, flexible, and scalable.
---
Atlancis Technologies Commitment
Our commitment remains true since adoption in 2017; to our customers, to the tenets of OCP and our teams of engineers. Through active participation in the community and building up as pioneers of the open compute mantra, the first in Kenya and Africa.
Our approach is to make Atlancis Openstack powered Cloud solution as close to you as possible whilst enabling you to choose which best fit model works for you – Atlancis Public Cloud, Atlancis Private Cloud, Atlancis Edge or a Hybrid of the three. Our highly skilled engineers will be available to walk with you on this journey.