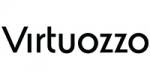 About Virtuozzo
Virtuozzo builds on OpenStack to create a turnkey, production-ready cloud platform for service providers. With Virtuozzo, any CSP, MSP or Telco can launch a ready-to-sell IaaS cloud that is flexible, profitable and easy to deploy, manage and use. Service providers use Virtuozzo to sell public, private and hybrid cloud with secure multi-tenancy, a self-service white-label UI, flexible billing and easy integrations for disaster recovery, VDI and more. The Virtuozzo cloud platform can be easily extended with built-in services like K8aaS, WordPress-as-a-Service and PaaS, giving service providers a wide range of products to take to market.
---
Virtuozzo Commitment
Virtuozzo has been committed to open-source community for more than 20 years. Our engineering team actively contributes to the virtualization stack, Linux and Linux kernel - namely KVM, QEMU and LibVirt. Since 2016, Virtuozzo has been one of the top four contributors to these projects. Virtuozzo has also released a number of open-source projects, including OpenVZ, a container-based virtualization solution for Linux; CRIU checkpoint/restore functionality for Linux; P.Haul for live migration; and the VzLinux operating system.
---
Customer Case Studies