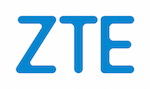 About ZTE Corporation
ZTE Corporation is a global leader in telecommunications and information technology. As part of ZTE's M-ICT strategy, the company is committed to provide integrated end-to-end innovations to deliver excellence and value to consumers, carriers, businesses and public sector customers around the world, enabling increased connectivity and productivity to unlock the power of technology for society.
---
ZTE Corporation Commitment
ZTE is a Corporate Sponsor of the OpenStack Foundation. ZTE offers its customers a carrier-grade OpenStack distribution, supporting successful NFV and IT deployments. ZTE is committed to ZTE solutions quickly leveraging OpenStack abilities.
ZTE TECS OpenStack is the most flexible and open distro of OpenStack with ZTE deep thoughts of telecom industry. It provides open, reliable and agile cloud OS for enterprise and carrier customers to deploy public, private and hybrid clouds.
Other Details