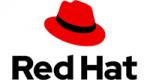 About Red Hat, Inc.
Red Hat is the world's leading provider of open source software solutions, using a community-powered approach to reliable and high-performing cloud, Linux, middleware, storage and virtualization technologies.
---
Red Hat, Inc. Commitment
Red Hat is the leading contributor to the OpenStack project, and is deeply committed to providing enterprise-grade, open source OpenStack solutions for a variety of end-users - all based on the industry-leading platform of Red Hat Enterprise Linux.
Red Hat OpenStack Platform
Uniquely co-engineered together with Red Hat Enterprise Linux to ensure a stable and production-ready cloud, Red Hat OpenStack Platform provides an open, scalable, and secure foundation for building a private or public cloud.
OpenStack Powered Platform, Orchestration, Shared File System 2021.11
| Platform, Orchestration, Shared File System Capabilities | |
| --- | --- |
| Designated Sections | |
This product uses OpenStack's Ironic Bare Metal service. Ironic allows users to manage bare metal infrastructure like they would virtual machines and provides ideal infrastructure to run container orchestration frameworks like Kubernetes to optimize performance.
This product supports OpenStack Federated Identity, allowing it to connect to other OpenStack clouds for Authentication and Authorization.
OpenStack Services Enabled
| Service | Release | API Coverage |
| --- | --- | --- |
| Bare Metal Provisioning Service | Train (Ironic ) | N/A |
| Block Storage API & Extensions | Train (Cinder v3) | |
| Command-line interface for all OpenStack services | Train (Openstackclient ) | N/A |
| Compute Service API & Extensions | Train (Nova v2.1) | |
| Dashboard | Train (Horizon ) | N/A |
| Deploys OpenStack using OpenStack itself | Train (Tripleo ) | N/A |
| Identity service API & Extensions | Train (Keystone v3.0) | |
| Image service API | Train (Glance v2.0) | |
| Key management API | Train (Barbican v1.0) | |
| Load balancer | Train (Octavia ) | N/A |
| Metering & Data Collection Service API | Train (Ceilometer v2.0) | |
| Networking API & Extensions | Train (Neutron v2.0) | |
| Object store API & Extensions | Train (Swift v1) | |
| Official Python SDK for OpenStack APIs | Train (Openstacksdk ) | N/A |
| Orchestration API | Train (Heat v1.0) | |
| Placement service | Train (Placement ) | N/A |
| Shared filesystems API | Train (Manila v2) | |
Other Details
Supported Hypervisors
KVM
Supported Guests
Windows Linux
---
Regions where support is offered
South America
Central America
North America
Europe
Middle East
Asia Pacific