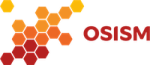 About OSISM
OSISM GmbH is developing for more than 5 years a solution for the holistic management of sustainable and software-defined cloud infrastructures.
We enable fast, easy and consistent provisioning of compute, storage and network resources to run cloud-native applications.
Our solution provides a solid and stable base for the deployment, operation and lifecycle management of internal cloud infrastructures, for public cloud data centres and, at the edge, for distributed systems. Our solution is also suitable for building true supercomputers and HPC environments.
---
OSISM Commitment
Open Source Software lives from participation. We don't just take Open Source Software as a given to make a quick buck. Our employees are active contributors to some of the Open Source components used. Not all of them, of course, it only works together.
We don't just report bugs or improve documentation. We actively participate in the development. And this has been the reality for a long time and continuously. We provide reviewers, we help to test the software, we share our experience and operational know-how. We write articles, participate in development conferences and we share many of these little helpers and hints that are often purposely not shared. We are also involved in organisational tasks in the upstream that no one else wants to do because they only cost time and bring nothing. We are committed to the Four Opens.