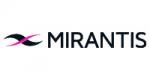 About Mirantis
Mirantis is the managed open cloud company. More customers rely on Mirantis than any other company to take advantage of open source innovation free from vendor lock-in. We use a build-operate-transfer model to deliver OpenStack, Kubernetes and related open source technologies to top enterprises and telcos via our continuously delivered Mirantis Cloud Platform and SLA-backed cloud management services.
---
Mirantis Commitment
OpenStack's core value is that it will always let you build and run your cloud infrastructure with freedom of choice. At Mirantis, our solutions are founded on building out clouds with that transparency, and we submit all code changes back upstream.
---
Customer Case Studies
Mirantis OpenStack for Kubernetes
Mirantis OpenStack for Kubernetes delivers performant, scalable IaaS so you can deploy, run, and scale bare-metal private clouds by leveraging the capabilities of Kubernetes to provide an extremely reliable and highly scalable private cloud solution.
OpenStack Services Enabled
| Service | Release | API Coverage |
| --- | --- | --- |
| Alarming Service | Yoga (Aodh ) | N/A |
| Bare Metal Provisioning Service | Yoga (Ironic ) | N/A |
| Benchmarking tool | Yoga (Rally ) | N/A |
| Block Storage API & Extensions | Yoga (Cinder v3) | |
| Command-line interface for all OpenStack services | Yoga (Openstackclient ) | N/A |
| Compute Service API & Extensions | Yoga (Nova v2.1) | |
| Dashboard | Yoga (Horizon ) | N/A |
| Deploys OpenStack in containers using Helm | Yoga (Openstack-helm ) | N/A |
| DNS service API | Yoga (Designate v2) | |
| Identity service API & Extensions | Yoga (Keystone v3 extensions) | |
| Image service API | Yoga (Glance v2.5) | |
| Instances High Availability Service | Yoga (Masakari ) | N/A |
| Key management API | Yoga (Barbican v1.0) | |
| Load balancer | Yoga (Octavia ) | N/A |
| Metering & Data Collection Service API | Yoga (Ceilometer v2.0) | |
| Networking API & Extensions | Yoga (Neutron v2.0 extensions) | |
| Official Python SDK for OpenStack APIs | Yoga (Openstacksdk ) | N/A |
| Orchestration API | Yoga (Heat v1.0) | |
| Placement service | Yoga (Placement ) | N/A |
| Python Software Development Kit | Yoga (Python SDK ) | N/A |
| The OpenStack Integration Test Suite | Yoga (Tempest ) | N/A |
Other Details
Supported Hypervisors
KVM QEMU
Supported Guests
Windows Linux
---
Regions where support is offered
South America
Central America
North America
Europe
Middle East
Asia Pacific