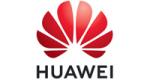 About Huawei
Huawei is a leading global information and communications technology (ICT) solutions provider. Our aim is to build a better connected world, innovative enabler for the information society, and collaborative contributor to the industry.
---
Huawei Commitment
Huawei is a Platinum Member of the OpenStack Foundation. Huawei offers its customers a true carrier-grade OpenStack distribution, supporting successful NFV deployments. Huawei actively promotes and markets OpenStack as the core of Huawei FusionSphere.
FusionSphere OpenStack combines the open-source OpenStack and Huawei deep understanding of telecom industry, created an open, agile, reliable cloud OS for enterprise and carrier customers to deploy private cloud, public cloud and hybrid cloud.
OpenStack Services Enabled
| Service | Release | API Coverage |
| --- | --- | --- |
| Block Storage API & Extensions | Ocata (Cinder v2.0) | |
| Compute Service API & Extensions | Ocata (Nova v2.0) | |
| Dashboard | Ocata (Horizon ) | N/A |
| Identity service API & Extensions | Ocata (Keystone v3.0) | |
| Image service API | Ocata (Glance v2.0) | |
| Metering & Data Collection Service API | Ocata (Ceilometer v2.0) | |
| Networking API & Extensions | Ocata (Neutron v2.0) | |
| Orchestration API | Ocata (Heat v1.0) | |
Other Details
Supported Hypervisors
KVM ESXi Xen
Supported Guests
Windows Linux
---
Regions where support is offered
South America
Central America
Europe
Middle East
Asia Pacific