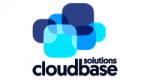 About Cloudbase Solutions
Cloudbase Solutions is the leading global contributor for OpenStack on Windows with Hyper-V, bridging the enterprise world with open source cloud computing. Our products and services are based on state-of-the-art open source orchestration solutions for standard Microsoft based workloads.
---
Cloudbase Solutions Commitment
Cloudbase Solutions develops, maintains and contributes all the crucial OpenStack components for Windows, including Nova, Cinder, Neutron, Ceilometer, Ironic, Manila, OS-Win and Heat templates along with Open vSwitch for Hyper-V and the guest Windows Cloudbase-Init.
Cloudbase Solutions Hyper-Converged OpenStack is based on Windows Nano Server, Hyper-V, Storage Spaces Direct and Open vSwitch for Hyper-V, providing a turnkey and fully automated enterprise cloud solution on commodity hardware with leading TCO.
OpenStack Services Enabled
| Service | Release | API Coverage |
| --- | --- | --- |
| Bare Metal Provisioning Service | Pike (Ironic ) | N/A |
| Block Storage API & Extensions | Pike (Cinder v3) | |
| Compute Service API & Extensions | Pike (Nova v2.1) | |
| Dashboard | Pike (Horizon ) | N/A |
| Identity service API & Extensions | Pike (Keystone v3.0) | |
| Image service API | Pike (Glance v2.5) | |
| Metering & Data Collection Service API | Pike (Ceilometer v2.0) | |
| Networking API & Extensions | Pike (Neutron v2.0) | |
| Object store API & Extensions | Pike (Swift v1) | |
| Orchestration API | Pike (Heat v1.0) | |
Other Details
Supported Hypervisors
KVM Hyper-V
Supported Guests
Windows Linux
---
Regions where support is offered
South America
Central America
North America
Europe
Middle East
Asia Pacific
Videos
Hyper-Converged OpenStack on Windows Nano Server 2016 (33:23)
More Resources