Sardina Systems is providing OpenStack Billing & Reporting Software to generate advanced reports for cloud environment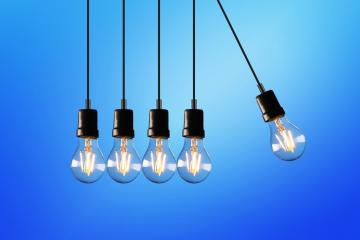 OpenStack is a cloud operating system that controls large pools of compute, storage, and networking resources throughout a datacenter, all managed and provisioned through APIs with common authentication mechanisms.
Sardina Systems builds on top of OpenStack, and is addressing operational challenges faced by enterprise operators and service providers, through automation, the full lifecycle operability of OpenStack cloud, including rapid deployment, reliable and scalable operations, and Zero-Downtime upgrade phases.
The billing system
Sardina BeanCounter is a set of instruments for configurable usage accounting and billing reports generation in a Sardina FishOS OpenStack environment.
This pre-integrated key functionality for billing comes with scalable and highly available push-based monitoring handling both metrics data and log data of the cloud, in the FishOS product suite.  
How does it work?
BeanCounter provides a command-line interface to run billing reports and change its behavior which makes it easy to automate reports generation and integrate BeanCounter with any enterprise accounting or service provider's billing systems. 
Reports can be generated on a per-project and per-user basis, and additional functionalities for licensing reports and cost summary are also available.
Functionalities and Benefits
BeanCounter includes the following key functionalities expected by enterprise operators and service providers:
Reports for all the projects in the system: reports for all projects in the system are generated, allowing for a flexible time range.
BENEFITS: It provides high accuracy reports.  
Summary of the amounts (monetary) to be billed for each project: a summary of the amounts of money to be billed for any billing report, whether per-project or per-user is generated, and grouped by the OpenStack Keystone domain.
BENEFITS: Excellent cost control management, with the opportunity to generate cost savings.
Report for all the users in a project: a report on a per-user basis using project's report as input can be generated. All user reports are generated as separate .csv files.
BENEFITS: Real time and easy management.
License usage costs: this provides an insight into the licensing costs according to the image metadata, along with attributes such as vcpus and memory. BENEFITS: Flexible and transparent process. 
With Sardina, OpenStack billing model as a service tool, is allowing operators to support multiple users reports, multiple cost scenarios, and multiple licensing insights.
If you want to try it now, while taking advantage of OpenStack, BeanCounter is available through FishOS, and comes pre-installed as part of the deployment process with FishOS Deployer. Licenses start from €30, depending on the number of cores of the system.