China UnionPay, China Railway, Walmart Among Open Infrastructure Users Sharing Open Source Best Practices, New Ideas at Shanghai Summit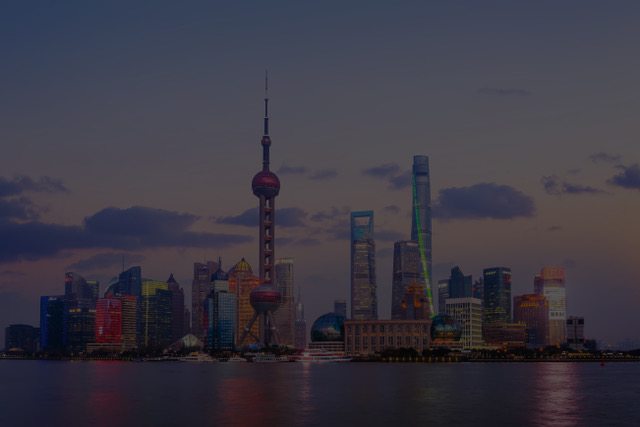 AUSTIN, Texas — July 22, 2019 — China UnionPay, China Railway, Walmart Labs and Haitong Securities are among the Open Infrastructure contributors slated to share their innovations and open source best practices at the upcoming Open Infrastructure Summit in Shanghai, China, November 4-6, at the Shanghai Expo Center.

The Open Infrastructure Summit Shanghai will showcase a wide range of open source projects such as Ceph, Kubernetes, ONAP, OPNFV and many more, including the open source projects hosted by the OpenStack Foundation: OpenStack, Airship, Kata Containers, StarlingX and Zuul. Confirmed sessions include:
China UnionPay—The banking industry is transforming their IT infrastructure to support new smart payment business models, and China UnionPay will showcase a secured edge infrastructure, powered by StarlingX, for a contactless payment use case at the edge. The speakers will present their StarlingX architecture and how to apply security hardening features on the underlying OpenStack and Kubernetes platforms. 
China Railway First Bureau—The engineering and construction company will present on how it built an enterprise infrastructure-as-a-service platform based on OpenStack, integrating open source container technologies. Based on Kubernetes, they built an intelligent platform to serve urban underground space engineering data collection.
Haitong Securities—The Haitong Securities Financial Cloud platform is based on OpenStack and integrates hardware SDN, distributed storage Ceph and centralized commercial storage to create an innovative infrastructure platform. With 16 million users, Haitong Securities is making full use of the advantages of a hybrid financial cloud. In Shanghai, they will share how to use OpenStack to build an open source financial cloud platform to achieve rapid resource configuration, flexible scheduling, support for agile development and deployment, and optimization of internal process boundaries. 
Walmart Labs—The retailer will present how to implement Kubernetes cluster monitoring using the open source version of Influx and Grafana. Attendees will learn how to tackle multiple auto-scaling challenges in a self-managed, large-scale Kubernetes cluster with high usage of GPUs in a multi-cloud environment.
Diamond sponsors for the Shanghai Summit are Intel and Tencent Cloud. On Monday, a representative from Tencent Cloud and Imad Sousou, corporate vice president of Intel will deliver keynote presentations. 

The full agenda for the Open Infrastructure Summit Shanghai will go live in early August, and community voting is currently open. Register for the Summit with discounted Early Bird pricing by August 8. Sponsorships are available now.

"We are excited to convene the Open Infrastructure Summit in China, where developers are becoming recognized globally for their contributions to open source projects and many important organizations are collaborating in and using Open Infrastructure solutions," said Jonathan Bryce, executive director of the OpenStack Foundation. "Organizations from our host country will take center stage as our global community convenes in Shanghai to hear about exciting developments and use cases in edge, containers, HPC, 5G and much more."

Dates to Remember
August 1: Event schedule goes live
August 8:  Early Bird registration deadline
November 4-6: Open Infrastructure Summit Shanghai
November 5-8: OSF Project Teams Gathering in Shanghai

About the Open Infrastructure Summit
Held twice a year, the Open Infrastructure Summit (formerly known as the OpenStack Summit) draws thousands of CIOs, cloud and data center operators, software developers and open source contributors to collaborate on building the open infrastructure that users need to support emerging use cases in edge computing, continuous integration/continuous development (CI/CD), artificial intelligence (AI), high performance computing (HPC) and more.
 
Analysts and members of the media can contact [email protected] for information about event registration.

About the OpenStack® Foundation 
The OpenStack Foundation (OSF) supports the development and adoption of open infrastructure globally, across a community of 105,000 individuals in 187 countries, by hosting open source projects and communities of practice, including datacenter cloud, edge computing, network functions virtualization (NFV), CI/CD and container infrastructure. 

###