Cloud&Heat Technologies Announces US Expansion Following Investment Round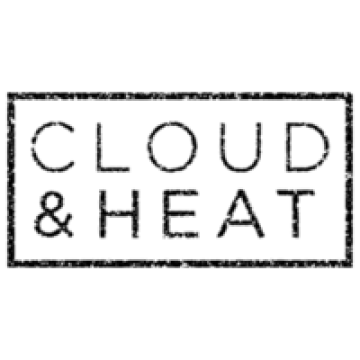 Cloud&Heat Technologies, builder and operator of the world's most energy- and cost-efficient data centers for cloud computing, today announced that it is bringing its unique technology to the United States market. The German-based company designs sustainable solutions built on OpenStack to transform high energy-consuming servers into heat-producing assets to power cities and buildings. Cloud&Heat's environmentally friendly data centers are revolutionizing the real estate development, retrofitting, energy, integrated systems, and data center markets to save customers tens of thousands of dollars annually while drastically reducing their emissions and energy usage. The company's entrance to the United States is supported by their €10 Series B funding round led by ETF Partners and Inven Capital. Its US headquarters will be located in San Francisco, California.
"We know our expansion into the United States will be transformational for customers who are saddled with inefficient and high-cost products and solutions," said Nicolas Röhrs, CEO of Cloud&Heat. "By moving product data centers from rural areas to urban ones, our energy-efficient, scalable and secure servers change the conversation around what is possible for meeting environmental goals, empowering communities, and saving customers significant resources."
Cloud&Heat's expansion into the US further signals the considerable need to modernize data center energy usage with more energy- and cost-efficient technology. As the evolving needs of the global economy and applications such as artificial intelligence (AI), Blockchain and Internet of Things (IoT) increasingly drive demand, requirements for infrastructure and energy to support the internet continue to grow. According to a recent study conducted by the Lawrence Berkeley National Laboratory and the US Department of Energy Management Program, data centers in the US consumed an estimated 70 billion kilowatt-hours of electricity in 2014, or almost two percent of the country's total energy consumption. The same study projects that US data centers will consume approximately 73 billion kilowatt-hours of electricity in 2020.
"Energy consumption by data centers is a global problem that will continue to grow, if we fail to act," says Arne Morteani, Partner at ETF Partners. "Cloud&Heat's unique technology turns this trend on its head by re-imagining the way data centers use energy. We are excited to see how their expansion in US will inspire innovative cities and pave the way towards a more sustainable future."
Cloud&Heat's energy-efficient products capture and turn waste heat emitted by servers into heat that can be re-used elsewhere, saving customers considerable resources while improving the environment. Cloud&Heat servers are currently providing heat to several residential areas in Germany, including the former European Central Bank, eliminating the need for expensive heat pumps, a total savings that reached $79,000 a year. This energy redistribution is made possible by proprietary water cooling technology, which uses hot water to cool the servers before exporting it at a temperature of 140 degrees Fahrenheit, which in turn can be used to address local needs. Cloud&Heat's out-of-the-box solutions enable quick and scalable implementation, while their secure servers run on OpenStack, which offers the flexibility to work within any environment.
"Cloud&Heat is one of the more innovative companies in the open infrastructure community. Their model for harvesting energy from data center heat load has proven useful in Europe, and it's exciting to see their unique use case now arriving in the United States," said Heidi Bretz, Director of Business Development of the OpenStack Foundation. "Sustainability is a global challenge for the cloud data center space, and Cloud&Heat has delivered on an intriguing vision for reducing net power consumption, powered by OpenStack."
Cloud&Heat is a two-time winner of the German Data Center Award - the Europäischer Kulturpreis' "Sustainability Theme Award" and Frankfurt Business Media's "European Next Generation Award." Earlier this month, Cloud&Heat was also listed in the 2019 Tech Tour Growth 50 List, which honors high-impact and innovative European "super-scale ups." Cloud&Heat's recognition reflects their status as a market leader redefining standards for data centers worldwide.
To learn more about Cloud&Heat, please visit www.cloudandheat.com.
About Cloud&Heat
Cloud&Heat is a provider of OpenStack-based public and private cloud solutions. With secure, easy-to-use, sustainable and scalable solutions, the company offers IT infrastructures that meet the key requirements of the cloud future. Since 2012, the company has been running its own distributed cloud infrastructure, on which classic cloud computing (IaaS) is offered. With the conception, commissioning and maintenance of tailor-made cloud solutions for companies, Cloud & Heat completes its portfolio with the Datacenter in a Box, responding to the rapidly growing demand for in-house cloud infrastructures. Its extensive know-how over many years in dealing with "OpenStack" is passed on by the company in the form of classical consulting, tailor-made courses or the implementation of individual OpenStack projects. The trick: the server waste heat is taken up directly from the thermal hotspots, such as CPU or RAM, discharged and can be used for heating real estate and for hot water treatment. The energy- and cost-efficient concept has been awarded multiple times, e.g. by the German Datacenter Prize in 2015 & 2016.
http://www.prnewswire.com/news-releases/cloudheat-technologies-announces-us-expansion-following-investment-round-300802831.html