Agenda for Open Infrastructure Summit Denver Reveals How Users Combine Vast Array of Open Source Technologies for Advanced Applications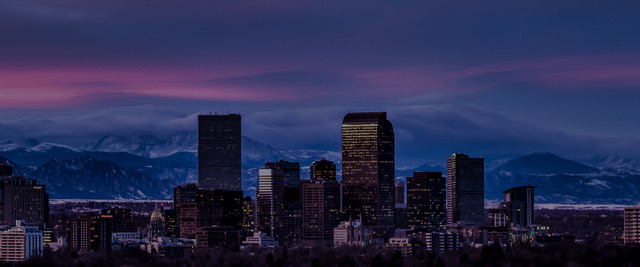 ARM, AT&T, Baidu, The Boeing Company, Blizzard Entertainment, and Haitong Securities among open infrastructure use cases featuring Ceph, Docker, Kata Containers, Kubernetes, OpenStack and 30 other open source technologies at the April Summit.

AUSTIN, Texas — February 20, 2019 — The first Open Infrastructure Summit, April 29–May 1 in Denver, CO, will bring together people building and combining open source technologies—30+ projects, in fact—to power their infrastructure services, ranging from public and private clouds to secure containers to edge computing and 5G infrastructure.

For 2019, the event has been rebranded from the OpenStack Summit to the Open Infrastructure Summit, reflecting the wide array of open source tools used to automate modern infrastructure and the challenges of integrating them to solve advanced use cases. The agenda for the event is now live and features speaking and training sessions that cover the implementation of more than 30 open source projects, including four new projects hosted at the OpenStack Foundation (OSF): Kata Containers, Zuul, Airship and StarlingX.

The Summit agenda is organized into 11 tracks:
Artificial Intelligence (AI), Machine Learning (ML) and High-Performance Computing (HPC)
Container Infrastructure
Continuous Integration/Continuous Development (CI/CD)
Edge Computing
Getting Started
Open Development
Private and Hybrid Cloud
Public Cloud
Security
Telecom and Network Functions Virtualization (NFV)
Hands-on Workshops

***REGISTER NOW for the first Open Infrastructure Summit in Denver.***
***EARLY BIRD PRICING ends February 27.***
Notable sessions and topics:
An edge team from Baidu, one of the world's largest AI and internet companies, will describe its use of Kata Containers to implement serverless/function as a service (FaaS). 
Blizzard Entertainment, a premier developer and publisher of entertainment software, has been using OpenStack as a private cloud to host its game services since 2012. Blizzard Entertainment will demonstrate how it is autoscaling its best-selling game "Overwatch" in OpenStack. 
Boeing, the world's largest aerospace company, will describe its method for "replacing engines in flight" and share experiences and lessons learned with upgrades on mission-critical OpenStack systems. 
Adobe Advertising Cloud undertook a rapid, seven-month journey to migrate from VMs to Kubernetes and reach a multi-cloud/multi-region deployment. The Adobe Advertising Cloud team will share lessons learned from seven real-world production challenges it faced with StatefulSets, GitOps, autoscaling for ML and auto-remediation. 
Haitong Securities Company, the second largest player in China's securities industry, supports the 16 million users of its financial application on its Haitong Financial Cloud powered by OpenStack. The Haitong team will address how to use OpenStack to achieve rapid resource configuration, flexible scheduling, support for agile development, and optimization of internal process boundaries, all while also meeting the requirements of the securities business in terms of SLA, data security and regulatory compliance.
ARM will provide an update on advancements being made in using Kata Containers on Arm's 64-bit architecture. The session will include demonstrations of running Kata Containers on aarch64 processors with Docker and also with Kubernetes and CRI-O.
Members of the AT&T team behind OpenStack-Helm and Airship will brush off the crystal ball to look into the future of running critical infrastructure at scale in Kubernetes. Their session will show how Kubernetes-native workflows such as Argo can solve Day 2 issues.
Best practices for moving your testing infrastructure from Jenkins to Zuul will be shared in a session that draws on operator experiences at Red Hat and on the OpenStack Infrastructure team. The session will feature tips for planning your migration, designing the Zuul control plane, creating new jobs in parallel without affecting your existing Jenkins installation, testing migrated jobs and cutting over to Zuul without downtime. 
Mini keynotes will focus on Container Infrastructure and Edge and 5G during keynote sessions on Tuesday and Wednesday mornings.
Engineers from the Intel Open-source Technology Center (OTC) and the Amazon Web Services Firecracker team will describe how to improve container workloads performance, security and density by building a containers-dedicated hypervisor. They will show how the recently formed rust-vmm project allows for designing KVM-based hypervisors for customized use cases, including container- and Kubernetes-specific use cases.

In addition to numerous sessions about OpenStack projects, the agenda will include project updates and onboarding sessions for the OSF's pilot projects—Airship, Kata Containers, StarlingX and Zuul.

Collaborative sessions will be offered at the Forum, where open infrastructure operators and upstream developers will gather to jointly chart the future of open source infrastructure, discussing topics ranging from upgrades to networking models and how to get started contributing.

The Summit is supported by an ecosystem of sponsors, including headline sponsors: Deutsche Telekom, Intel and Ubuntu delivered by Canonical, and premier sponsors: Cisco and Red Hat. Additional sponsorship opportunities are available until April 3. Early Bird registration ends on February 27. Analysts and members of the media can contact [email protected] for information about event registration.

About the Open Infrastructure Summit
Formerly the OpenStack Summit, the Open Infrastructure Summit is the premier event for collaboration across the communities building and running open source infrastructure using OpenStack, Kubernetes and more than 30 other technologies. The global event convenes thousands of people delivering hundreds of presentations, hands-on training opportunities and collaborative sessions for open source developers and operators.

About the OpenStack® Foundation
The OpenStack Foundation (OSF) supports the development and adoption of open infrastructure globally, across a community of nearly 100,000 individuals in 187 countries, by hosting open source projects and communities of practice, including datacenter cloud, edge computing, network functions virtualization (NFV), CI/CD and container infrastructure.

###

US Media Contacts:

Robert Cathey
Cathey.co for the OpenStack Foundation
[email protected]
@robertcathey

Allison Price
OpenStack Foundation
[email protected]