Nexus Group chooses City Network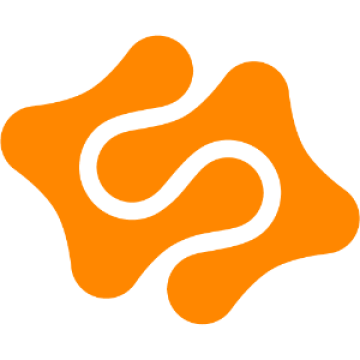 City Network, a leading global supplier of cloud services, announced today that Nexus Group has selected the company's Compliant Cloud service. Nexus Group develops identity and security solutions for different industries across the globe.
One key growth area for Nexus Group is to deliver its products and solutions to major companies as a service, known as Managed Services. In order to provide these services, the company will use City Network's cloud service for companies with stringent security and regulatory compliance requirements, Compliant Cloud.
"In light of the sharp increase in demand for our security and identity solutions as a service, we needed to find an infrastructure partner that can comply with our high-level security standards, while also fulfilling our needs, and the needs of our customers, for global reach. Following an extensive process, we chose City Network, which not only meets our requirements but is also an innovative partner with strong focus on security and regulatory compliance," says Niklas Lundbäck, Director of Managed Services at Nexus Group.
Nexus Group works with major companies across several industries, including the global automotive industry, where Nexus provides new technology for vehicle communication (V2X, Plug&Charge) that enables autonomous driving, electric charging, road safety applications, better road use and environmental protection. Reliability is essential for this type of communication, for security and privacy reasons. Nexus is supplying the technology as a cloud service in cooperation with City Network.
"Demand for security and digital identity is expanding rapidly due to advances in IoT services. As more devices become connected, demands will increase on security and uninterrupted accessibility. The high level of accessibility offered by City Network will be an important element of our service provision," says Niklas Lundbäck.
Nexus Group, which has its head office in Sweden, will initially use the compliant cloud service from City Network's data center in Stockholm, and then progressively scale up to more City Cloud nodes around the world. City Network's services are currently available from some 20 data centers worldwide.
"It is naturally a great honor to be entrusted to become part of Nexus' supply chain. It is also firm proof that it is possible to combine the speed and innovative drive needed today with a high level of security and regulatory compliance," says Johan Christenson, CEO and founder of City Network.


About Nexus Group
Swedish-owned Nexus Group is an innovative and rapidly growing identity and security company. It secures society by enabling trusted identities for people and things in the physical and digital world. Most of its technology is integrated into the Nexus Smart ID solution, which provides standardized and easy-to-use modules that enable organizations to issue and manage physical and digital IDs, manage physical and digital access, enable electronic signatures, and issue and manage public key infrastructure (PKI) certificates. The Smart ID solution is most commonly used for corporate IDs, citizen IDs, and IoT (internet of things) security. Nexus has 300 employees across 17 offices in Europe, India and the US, as well as a global partner network. For further information: www.nexusgroup.com
About City Network
City Network is a leading global public cloud provider. It delivers public, compliant and private clouds based on OpenStack. City Network is certified according to ISO 9001, 14001, 27001, 27010, 27013, 27015, 27017 and 27018 – internationally recognized standards for quality, sustainability and information security. It´s services are available from more than 20 data centers around the world. With its compliant cloud, City Network ensures that customers comply with demands originating from specific laws and regulations concerning auditing, reputability, data handling and data security such as Basel, Solvency and GDPR.
https://www.citynetwork.eu/pressreleases/nexus-group-chooses-city-network/