VEXXHOST Adds OpenStack Consulting Service Backed by Years of Operational Experience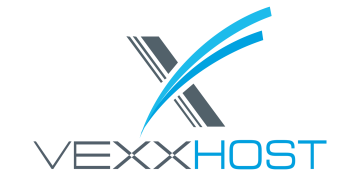 VEXXHOST, an OpenStack® infrastructure-as-a-service provider, announced today the launch of its new OpenStack consulting service. This service is aimed to provide companies with the assistance and guidance needed to get any OpenStack project up and running smoothly.
VEXXHOST consultants and engineers have been running the company's current line of services, OpenStack based public, private and hybrid clouds, for over six years. The operational experience gained from running these infrastructures is at the core of the company's new consulting service. VEXXHOST consultants can offer guidance in implementing OpenStack projects such as compute, network, object or block storage, orchestration, load balancing, big data, file sharing, cloud images and container services as these services are all currently offered on the VEXXHOST suite of cloud services.
VEXXHOST's new OpenStack consulting service can also provide help to companies looking to deploy a new OpenStack environment, which can be a very overwhelming project. VEXXHOST's consultants can help by understanding the needs and requirements of the organization and advising on best practices to reduce both time and risk. VEXXHOST's consultants can also assist with upgrading an existing OpenStack infrastructure to newer releases.
"There is no doubt that an OpenStack infrastructure can provide benefits to many companies, though we have noticed that the complexity of the software has made some organizations wary of it. Our goal with this service is to provide consulting to help organizations leverage OpenStack without the complexities that come with it," says Mohammed Naser, CEO of VEXXHOST and a longtime OpenStack contributor. "We are excited to officially have consulting as part of our OpenStack solution lineup, something which we have provided in the past directly to large enterprise customers."

"The OpenStack vendor community continues to grow, evolve and mature. That rich ecosystem includes services that help make OpenStack faster to deploy, easier to consume and tailored to the unique demands of specific industries and workloads. Vexxhost has been an important participant in the OpenStack project, and the addition of services to their lineup will only expand the value and insights they can bring back to the community at large." Heidi Bretz, Director of Business Development at OpenStack.

VEXXHOST is currently offering a free initial 30-minute consultation. For more information or to request a quote, please visit https://vexxhost.com/openstack-consultation/

About VEXXHOST Inc.Founded in 2006, VEXXHOST Inc. is a Canadian cloud computing provider offering OpenStack public cloud, private cloud, hybrid cloud and consulting solutions to customers, from small businesses to governments, from over 150 different countries. VEXXHOST Inc. delivers a high level of expertise to help clients optimize cloud infrastructure so they can focus on their core competencies. For more information, visit https://vexxhost.com or follow VEXXHOST on Twitter @vexxhost.

All trademarks and copyrights are the property of their respective owners.