VEXXHOST Now Running OpenStack Pike on its Public, Private & Hybrid Clouds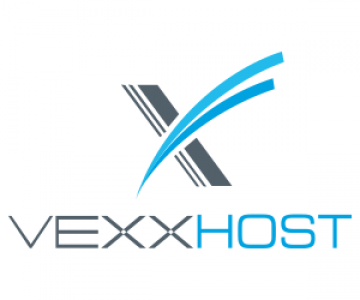 VEXXHOST announced that it is now running Pike, the latest release of OpenStack, on all its public, private and hybrid clouds. As contributors to Pike's open source code, VEXXHOST believes that the new features offered by Pike will help by improving manageability, and flexibility.
With the upgrade to Pike, users can now expect more control over resources being used and easier network configuration. VEXXHOST states that Pike will also allow to the company to add multiple new services as well as release new features for existing services. Pike is currently already integrated into the newly launched Kubernetes service which is currently running the latest version 1.7.4 with the help of the OpenStack project Magnum.
Pike includes features such as support for Python 3.5 to prepare for the end of life of Python 2.x in 2020. This addition will improve performance as OpenStack and its APIs are written in Python. Users can now also benefit from features which enhances Cinder, Swift, and Neutron.
The latest release includes a "revert to snapshot" Cinder feature which allows users recover data that has been corrupted or reset from running test by reverting volumes back to their most recent snapshots. By using the libvirt driver with Cinder and Nova, Pike also allows users to extend volumes that are in-use to add more capacity without shutting down virtual machines or bringing applications offline. Other additions include the ability of Cinder to act as a standalone storage service for virtual machines and containers using Docker or Kubernetes.
Pike offers new features for Swift including that globally-distributed erasure codes are supported, which includes replicated erasure code fragments, composite rings for more explicit data placement, and per-policy config options. This will allow individual regions to function even if a cross-region network is down. Swift will send any failures in one region to other the remote regions to recover.
Other additions include rolling upgrade support in Ironic and enhanced Ironic & Neutron integration. Pike allows for true multi-tenant capabilities by plugging bare metal servers into existing Neutron frameworks. Pike also features enhancements to the Kolla code, a tool to upgrade & manage OpenStack through services like Ansible and Kubernetes.
About VEXXHOST Inc. 
Founded in 2006, VEXXHOST Inc. is a Canadian cloud computing provider offering OpenStack public cloud, private cloud and hybrid cloud solutions to customers, from small businesses to governments, from over 150 different countries. VEXXHOST Inc. delivers a high level of expertise to help clients optimize cloud infrastructure so they can focus on their core competencies. For more information, visit https://vexxhost.com or follow @vexxhost on Twitter.