Sony Interactive Entertainment America selects MarkoCloud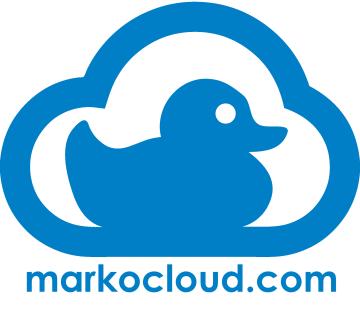 Announcing the successful delivery of a custom training based on OpenStack Newton at Sony Interactive Entertainment America (SIEA), San Diego. The content was developed according to client requirements during April and May and was delivered beginning of June 2017. The delivery of the training is in-line with SIEA's infrastructure trends of deploying in-house private cloud services to support deployment of on-demand entertainment applications.
"MarkoCloud were able to create a stellar custom OpenStack training for our team. The training was accurate, informative and thorough. Moreover, interesting hands-on labs made advanced concepts easier to understand." said Bradley Sturkie, Senior Systems Engineer at Sony Interactive.
The content was designed to strengthen the understanding of OpenStack architecture and program details. Additionally, the lab environment delivered an enhanced hands-on experience to the team members responsible for OpenStack services and Ceph and was designed to accommodate a mixed level of previous experience on both products.
"The trainer, Marko Sluga, presented the material in an easily digestible and straightforward format. He combines an acute understanding of the underlying technologies, real world experience, and a great presentation style." said Heath Aeria, Systems Administrator at Sony Interactive.
The positive feedback from the students validates our commitment to the delivery of customised training solutions with a high level of hands-on interactive material, which is designed to facilitate the best possible learning experience.
The Markocloud brand is the brainchild of the founder Marko Sluga, who has been working in the field of cloud computing since cloud wasn't even a buzz word. During the last five years, Marko has been involved with training deliveries through cooperation with partner training companies and his own initiative and has delivered cloud trainings to a variety of IT companies including but not exclusive to Ericsson Global, Rogers Canada, CheckPoint Canada, VirtuStream Lithuania, NasDaq Europe, and Samsung SDS Korea etc. MarkoCloud strives to deliver high quality, hands-on, technically-oriented courses in the field of Cloud Computing. In 2016, Marko Sluga became a member of the OpenStack foundation and started independently building and delivering his own course material. From there the MarkoCloud brand was born.