Storage Made Easy announces storage provider support for Keystone v3 with OpenStack Swift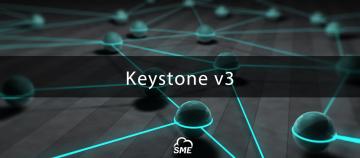 OpenStack Ocata brings new enterprise features and functionality to the Storage Made Easy Enterprise File Fabric.
London, 11th May 2017 – Storage Made Easy (SME) is celebrating the Ocata release of OpenStack this week at the OpenStack Summit in Boston, Massachusetts. Storage Made Easy has extended their existing OpenStack functionality, the inclusion of a new connector for OpenStack Swift with Keystone v3 authentication. This provider adds to Storage Made Easy's impressive portfolio of storage connectors.
Keystone Ocata release continues to increase the security of OpenStack deployments with a number of compliance based features. Some of the top governance features include enhancements focusing on PCI DSS. These include but are not limited to PCI DSS notifications, password requirements API, lockout rules, and immediate password rotation. A full list of features and bug fixes can be found at: https://docs.openstack.org/releasenotes/keystone/ocata.html

OpenStack Swift continues to provide highly available and extremely durable Object Storage. The Ocata release of OpenStack Swift has focused on system resource enhancements. Storage at scale is now benefited from the elimination of extraneous disk I/O, improvements to Erasure Coding reconstruction, and I/O prioritization on AArch64 architecture.

John Dickinson, Swift Project Technical Lead and SwiftStack Director of Technology, notes "My vision for Swift is that everyone will use it every day, even if they don't realize it. We're seeing that happen with the proliferation of applications like SME, and we'll see even more growth in the future."

A full list of features and bug fixes can be found at: https://docs.openstack.org/releasenotes/swift/ocata.html

Douglas Soltesz, Director of Product Solutions, mentioned "As public and private cloud deployments grow the need to collaborate securely is enabling businesses to elevate productivity without compromising data governance and compliance. Storage Made Easy's file fabric provides enterprise end users the modern tools they expect. OpenStack based projects continue to disrupt the traditional IT approaches and SME is happy to add value to this ecosystem."

ABOUT STORAGE MADE EASY (SME)
The Storage Made Easy Enterprise File Fabric enables IT to regain control of "cloud sprawl", unifying private and public file sharing into a single, converged storage infrastructure that can easily be managed and be used to set governance and audit controls.

The SME solution offers a "blanket" that enterprises can privately apply to wrap around all their data: on premises, within a public cloud, or on a third-party software vendors' cloud (SharePoint or Salesforce for example). Customers use SME for security, encryption, audit, and control as well as to provide a data unification platform.

Storage Made Easy is the trading name of Vehera LTD.

Follow us on Twitter @SMEStorage and visit us at www.StorageMadeEasy.com to learn more.

PRESS CONTACT
Ana de Jorge
Business Development Director
[email protected]
Tel: +44 (0)2086 432 885