Rackspace and Dell EMC Team to Revolutionize Private Cloud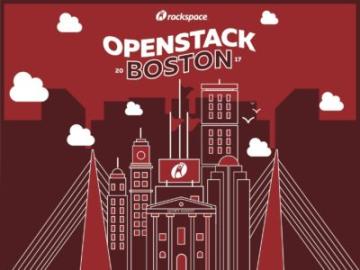 Will Combine Technologies and Expertise to Deliver Rapid Elasticity and Break Down Barriers to Entry
BOSTON – May 8, 2017 – Rackspace® today announced from the OpenStack Summit in Boston that it has collaborated with Dell EMC to deliver OpenStack® private clouds with leading compute and storage solutions from Dell® EMC®. This offer combines Rackspace operational expertise with Dell EMC compute and storage solutions to create an easy-to-consume private cloud as-a-service offering. It is the first step in an expanded relationship with Dell EMC in which both companies will help lower the barrier to entry for private clouds and deliver rapid private cloud elasticity through a revolutionary utility-based consumption model.  
"Dell EMC is committed to providing customers with best in class solutions to simplify their OpenStack deployments while taking advantage of new innovations," said Jay Snyder, Senior Vice President, Global Alliances, Industries and Service Providers at Dell EMC. "One example of this commitment to OpenStack is our latest offering with Rackspace, one of a handful of our global Titanium partners which has unmatched experience in operating OpenStack clouds at scale. The ability to consume Rackspace® OpenStack Private Cloud as-a-Service coupled with Dell EMC compute and storage solutions brings enhanced best-in-class capabilities for customers looking to take advantage of the opportunities offered by private cloud."  
With this offering, customers will be able to combine Rackspace OpenStack Private Cloud with leading Dell EMC compute and storage solutions including VMAX Hybrid, VMAX All Flash and Dell Servers, with future plans to include support for Dell EMC ScaleIO. Rackspace OpenStack Private Cloud provides public cloud benefits with the security, control and performance of an enterprise environment. It is delivered as-a-service with an industry-leading 99.99 percent API uptime service level agreement (SLA) and can be deployed in a Rackspace data center, customer data center or third-party location.
Dell EMC offers the industry's broadest storage portfolio, providing on-premise and cloud storage for every workload and every company size. This portfolio enables Dell EMC customers to run efficient, high-performance data centers today while enabling companies to meet the scalability and modernization needs of tomorrow.  
In addition, Rackspace and Dell EMC are working to revolutionize the way businesses consume private cloud through innovative features including:
·       Lowered barrier to entry – A low-cost private cloud as-a-service proof of concept (POC) that makes it easier and more cost-effective for customers to adopt private cloud from Rackspace and Dell EMC.
·       Rapid private cloud elasticity – A utility-based pricing model that allows customers to add and remove capacity in a public cloud-like fashion via an application program interface (API), with the security and performance of a private cloud.  
"Rackspace has a unique track record of enabling customer success with private clouds by delivering OpenStack as-a-service and leveraging our operational expertise gained from more than one billion server hours managing OpenStack," said Scott Crenshaw, SVP and GM of OpenStack Private Cloud at Rackspace. "This is why 451 Research has said that 'Rackspace is the world's leading OpenStack service provider.'"  
"As a co-founder of OpenStack, Rackspace is committed to innovating OpenStack in a way that makes it easier for customers to consume and benefit from," Crenshaw continued. "Our collaboration with Dell EMC will do just this, combining the best of Rackspace expertise and Dell EMC technologies to allow customers to consume an OpenStack private cloud in a way that is more flexible and removes barriers to entry. Our organizations look forward to sharing more updates later this year."  
According to 451 Research, the OpenStack private cloud as-a-service market is expected to grow at 42% CAGR to reach $2.5 billion by 2020. 451 Research finds that OpenStack mindshare continues to grow for enterprises interested in deploying cloud-native applications in greenfield private cloud environments and eliminating dependencies on proprietary software.  
Expanded OpenStack private cloud features including a utility-based pricing model and low cost private cloud as-a-service proof of concept will be available from Rackspace and Dell EMC in Q3 2017. For more information about Rackspace OpenStack Private Cloud coupled with Dell EMC compute and storage solutions, visit https://www.rackspace.com/en-us/openstack/private.  
About Rackspace
Rackspace, the #1 managed cloud company, helps businesses tap the power of cloud computing without the complexity and cost of managing it all on their own. Rackspace engineers deliver specialized expertise, easy-to-use tools, and Fanatical Support® for leading technologies including AWS, Google, Microsoft, OpenStack and VMware. The company serves customers in 150 countries, including more than half of the FORTUNE 100. Rackspace was named a leader in the 2017 Gartner Magic Quadrant for Public Cloud Infrastructure Managed Service Providers, Worldwide, and has been honored by Fortune, Forbes, and others as one of the best companies to work for. Learn more at www.rackspace.com.  
Media Contact:
Monica Jacob
210-312-6745
[email protected]
http://blog.rackspace.com/rackspace-dell-emc-team-revolutionize-private-cloud