NetApp Releases Next-Generation Object Storage Software at OpenStack Summit Boston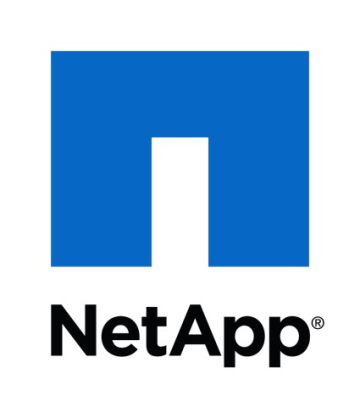 OPENSTACK SUMMIT, BOSTON, Mass. — May 8, 2017 — Today, NetApp (NASDAQ: NTAP) introduced the latest version of its next-generation object storage software to help enterprises take control of rich content data and accelerate their digital transformation.
The announcement was made at the OpenStack Summit, taking place May 8–11, 2017, at the John B. Hynes Veterans Memorial Convention Center in Boston.
"The accelerated pace of digitization is creating significant data management challenges for geo-dispersed enterprises and service providers," said Amita Potnis, research manager at IDC. "NetApp® StorageGRID® Webscale is an easy-to-deploy, highly scalable solution that will help users create the necessary infrastructure to support massive growth in both structured and unstructured data."
A Next-Generation Architecture for Rich Data Management
The newest enhancements to StorageGRID Webscale, showcased at NetApp booth #D3, provide IT operations and development teams with a software-oriented storage solution to manage data at scale. The solution also brings the enterprise closer to achieving a next-generation data center. StorageGRID Webscale now offers:
More software deployment options, including Docker container support and the ability to install on bare-metal servers
Simpler OpenStack storage deployments with Keystone integration, Swift access control list (ACL) support, and heat-less deployment
Better multitenant control with the ability to monitor and manage user capacity quotas
Certification with Veritas Enterprise Vault to centralize retention management across email, files, social media, and more
"NetApp's StorageGRID Webscale is a strategic asset in our cloud services portfolio. By offering this solution as a service, ASE is giving customers immense control over their data at a global scale. The solution has not only fueled our company's growth by helping us become one of Australia's top-10 most trusted cloud providers, but has disrupted the management of data across the digital landscape," said Andrew Sjoquist, founder and CEO of ASE Cloud Solutions. "The innovative functionality of StorageGRID Webscale provides premium data management, reliability and cost efficiency. It enables us to deliver flexible storage options to customers and improves their experience with our cloud solutions."
"Data is the lifeblood of today's successful businesses. NetApp is uniquely positioned to help our customers on their journey to becoming data-driven organizations," said Eric Stoltman, vice president and general manager of the Hyperscale Storage Group at NetApp. "StorageGRID Webscale provides a next-generation storage architecture that helps customers easily develop, deploy, and consume modern applications at cloud speed."
NetApp Presence at OpenStack Summit Boston
Attendees can connect with NetApp executives and subject matter experts during solution demonstrations at booth #D3 and at the following speaking sessions:
The Importance of Data Management for NFV – Use Cases that Need Persistent Storage: May 8, 3:40 – 4:20 p.m. with Michael Bagg, NetApp 
From DevOps to Planned Ops, Managing your OpenStack Cloud to Maturity: May 8, 4:40 – 5:20 p.m. with Donald Bourque, NetApp and Kevin Lambright, NetApp 
Decades of Storage Innovation. Itty Bitty Living Space!: May 8, 5:30 – 6:10 p.m. with Garrett Mueller, NetApp 
Creating an Agile Environment for DevOps: May 9, 12:05–12:45 p.m. with Andrew Sullivan, NetApp 
Build a Better, Faster, Smarter OpenStack Cloud with Analytics!: May 9, 1:05 – 1:25 p.m. with Sumit Kumar, NetApp 
Persistent Volumes to Stateful Sets, all about managing persistent data in Kubernetes: May 9, 3:40 – 4:20 p.m. with Kapil Arora, NetApp 
Building an Engineering IaaS Cloud to Develop NetApp's Enterprise Software: May 11, 11–11:40 a.m. with Kevin Lambright, NetApp 
How Paddy Power Betfair Uses OpenStack Manila to Manage Stateful Data in the DevOps Process: May 11, 11–11:40 a.m. with Kapil Arora, NetApp; Steven Armstrong, Paddy Power Betfair; and Marius Palimariu, Paddy Power Betfair automation engineer 
Snap This! Making Snapshots Vastly More Useful in Manila and Cinder: May 11, 2:20–3 p.m. with Clinton Knight, NetApp, and Manila Core reviewer Rodrigo Barbieri
OpenStack at Scale Inside NetApp with Puppet: May 11, 4:10–4:50 p.m. with Anika Suri, NetApp; Seth Forgosh, NetApp; and Cody Herriges, Puppet
For more information about OpenStack Summit Boston, visit https://www.openstack.org/summit/boston-2017/.