Mirantis Becomes First Vendor to Offer Support and Managed Services for OpenContrail SDN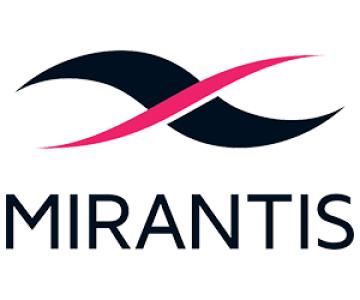 Mirantis today announced commercial support for OpenContrail, one of the most popular software-defined networking (SDN) platforms used with OpenStack.
With the addition of OpenContrail, Mirantis becomes a one-stop support shop for the entire stack of popular open source technologies used in conjunction with OpenStack, including Ceph for storage, OpenStack/KVM for compute and OpenContrail or Neutron for SDN.
"SDN is no longer a disruptive innovation, but an integral, commodity part of any large scale cloud environment. It needs to be supported and managed as a part of the stack, not as a standalone software component," said Boris Renski, Mirantis co-founder and CMO. "To provide the best experience for our customers, we need to serve as a single throat to choke for managing core OpenStack and adjacent open technologies, including SDN."
The news follows Mirantis' acquisition of TCP Cloud, a company specializing in managed services for OpenStack, OpenContrail and Kubernetes. Mirantis will use TCP Cloud's technology for continuous delivery of cloud infrastructure to manage the OpenContrail control plane, which will run in Docker containers. As a part of the effort, Mirantis has also been actively contributing to the OpenContrail open source project.
"OpenContrail is an essential project within the OpenStack community, and Mirantis is smart to containerize and commercially support it. The work our team is doing will make it easy to scale and update OpenContrail and perform seamless rolling upgrades alongside the rest of Mirantis OpenStack," said Jakub Pavlik, Mirantis director of engineering and OpenContrail Advisory Board member. "Commercial support will also enable Mirantis to make the project compatible with a variety of switches, giving customers more choice in their hardware and software."
OpenContrail is an Apache 2.0-licensed project that is built using standards-based protocols and provides all the necessary components for network virtualization–SDN controller, virtual router, analytics engine, and published northbound APIs. It has an extensive REST API to configure and gather operational and analytics data from the system. Built for scale, OpenContrail can act as a fundamental network platform for cloud infrastructure.