Nuage Networks Introduces Ground-breaking eXperience Environment to Facilitate Continuous Integration and Development for DevOps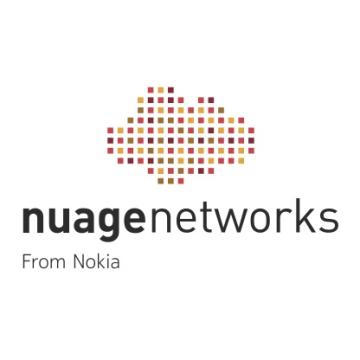 OpenStack Summit, Barcelona, Spain (Booth #C32) - October 26, 2016 - Nuage Networks, the Nokia venture focused on software-defined networking (SDN) solutions, today introduced the Nuage Networks eXperience (Nuage X), a publicly accessible cloud environment that lets partners, customer DevOps teams and developers deploy their own Nuage Networks Virtualized Services Platform (VSP) instance in seconds to test, build and integrate new applications and services in an isolated test environment.
Nuage X, available in beta today, builds on Nuage Networks existing open framework to provide a sandbox environment that allows users such as software developers and information-technology professionals to build and test tools built using the Nuage Networks OpenSource VSP software development kit (VSPK). Customers and partners can, within minutes, get a virtualized networking sandbox up and running to test plug-ins and trial new scenarios and experience Nuage Networks VSP free of charge.
"The real value of SDN comes from the integration between the programmable network and external applications. Attracting software developers to an SDN platform means providing the tools, including APIs, SDKs, documentation and a sandbox that they can easily use to develop and test their integration. Nuage Networks eXperience provides the services necessary for partners and customer developers to build and test integration in a continuous and confident way," said Mike Fratto Research Director, Business Technology for Current Analysis.
The Nuage X release builds on Nuage Networks efforts to empower customers to transform their IT and build truly automated software-defined networks. Last year Nuage Networks released the Nuage VSPK which has been available in Python, Go and Java from github.com, and customers and partners have successfully developed integrations with Firewall, Load Balancers and Cloud Orchestrators to offer solutions working seamlessly with the Nuage VSP.
"With Nuage X, we have now taken the next big step to help existing and prospective customers use the Nuage Networks platform and test, integrate and innovate with the VSP in an immediate and efficient way," said Sunil Khandekar, Founder and Chief Executive Officer of Nuage Networks from Nokia. "Nuage X offers an instantaneous, low-risk setting to collaborate around SDN innovation and more quickly and confidently deploy their cloud infrastructure, without disruption to operations."
The Nuage Networks Virtualized Services Platform (VSP) Integration Partner Program (VIP), announced today, provides access to Nuage X. Nuage X will be generally available 1Q 2017.
Nuage X will be featured at OpenStack Summit in Barcelona from October 25-28. To view a demonstration, please visit Nuage Networks booth #C32.
SUPPORTING QUOTES:
Hewlett Packard Enterprise
"Nuage is an important HPE partner who provides our customers with differentiated solutions that enable them to build distributed, scaled-out and federated multi-data center environments based on HPE Distributed Cloud Networking that are tightly integrated into HPE Helion OpenStack and our FlexFabric data center switches. Elevating our relationship to become a Strategic partner within the new Nuage Networks VIP Program formalizes our long-term collaboration as an OEM partner and enables us to accelerate time-to-deployment to with certified solutions that help enable our customers' transformation to hybrid IT environments. Furthermore, the launch of the Nuage X service will further enhance our ability to collaborate with the OpenSource community and our customer's DevOps team members." —Dominic Wilde, Vice President and General Manager, Data Center Networking, Data Center Infrastructure Group - Hewlett Packard Enterprise
Citrix Systems Inc.
Citrix has integrated NetScaler with Nuage Virtualized Services Platform (VSP) in both virtualized and containerized environments. We look forward to continue working with Nuage as a key partner, helping customers rapidly build their own cloud infrastructure and operate it at scale using the best available components, such as NetScaler ADC. We also believe that the launch of Nuage X will enable us to accelerate the development and certification of future joint solutions. —Ash Chowdappa, VP and General Manager NetScaler Business, Citrix
Fortinet
"Software-Defined Networking (SDN) is starting to have a profound impact as vendors are hitting the market with virtual and physical programmable switches, network controllers and orchestration tools. Network security, as a fundamental layer of IT, needs to integrate and interwork with these SDN environments to become "Software-Defined" as well. As a Nuage Networks VSP integration partner, Fortinet and Nuage Networks take an integrated approach to orchestrating Intrusion Prevention, Next-Generation Firewall, and advanced Layer-7 security to provide holistic and responsive security to highly fluid data center environments. Services offered by the Nuage Network such as Nuage X are a good example of their commitment to us as a partner and the broader developer community. —John Maddison, SVP of Products and Solutions, Fortinet
ABOUT NUAGE NETWORKS FROM NOKIA
Nu-âhj: From French, meaning 'cloud'. Nuage Networks from Nokia brings a combination of technologies and networking expertise to the enterprise and telecommunications industries. The Silicon Valley-based business has applied new thinking to the problem of delivering massively scalable and highly programmable SDN solutions within and across the datacenter and out to the wide area network with the security and availability required by business-critical environments. Nuage Networks, backed by the rapidly growing IP/Optical Networks business of Nokia has the pedigree to serve the needs of the world's biggest clouds. The cloud has made promises – the mission of Nuage Networks is to help you realize them.
For more information, visit Nuage Networks on: www.nuagenetworks.net, read the latest posts on the Nuage Networks blog http://www.nuagenetworks.net/blog/ and follow the company on Twitter: https://twitter.com/nuagenetworks.
Nuage Networks Press Contact
Trudy DeWitte [email protected]
T: 973-495-8293