vScaler Ltd. to showcase hybrid cloud platform at Openstack Summit 2016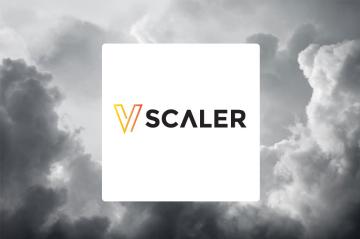 Since its launch in 2015 as a small cluster in one of vScaler's technology labs, we have today expanded to numerous dedicated datacentres with worldwide access. vScaler currently has multiple deployments of its cloud technology for various customers ranging from start-ups, to commercial entities as well as numerous Universities. With the assistance of strategic technology partners, we provide customers from a broad range of verticals such as Broadcast and Media, HPC , Big Data Analytics and Financial services with a dedicated, application specific cloud platform deployed with existing in-house expertise. vScaler will demonstrate its prowess in these verticals at the OpenStack summit event.
vScaler for HPC
vScaler is designed to provision and manage HPC clusters in your data center. It can also provision and manage clusters that are running on virtual servers inside public clouds as if they were local machines. This capability can be used to build an entire cluster in a public cloud or other OpenStack cloud from scratch, or event to extend a physical cluster into the cloud when you need extra capacity.
vScaler for Broadcast and Media
vScaler enables Broadcast & Media companies to transition to IP-based infrastructures, as a physical appliance, as a cloud-based service, or as both in a hybrid model. Built on commodity hardware and leveraging opensource software, vScaler removes the need for traditional proprietary solutions and makes it easy for OEM's and ISV's to transition to a cloud based platform.
vScaler for Big Data Analytics
vScaler makes deploying analytical clusters (Hadoop or Spark) a trivial task. Our interface takes all the administrative burden out of configuring a complex cluster and software eco-system and provides you with the tools to get to work straight away. Select from your preferred distribution (Hadoop Open Source, Cloudera, Hortonworks, MapR) and begin running data-intensive applications in minutes.
At its core, vScaler OS is an integrated and finely-tuned stack that takes the deployment complexity out of OpenStack and manages your entire infrastructure – be it on site as a private cloud appliance, or off premise via our public offering. The vScaler storage backend leverages HPC technologies and components to allow even the most IO intensive workload run in an efficient manner. vScaler also includes HPC deployment capabilities within OpenStack and offers the ability to 'burst' HPC workloads – allowing customers to leverage public infrastructures and applications.
Competitively priced, secure, fully supported and available immediately, vScaler is poised and ready to simplify your infrastructure. Get in touch to arrange a meeting at Openstack summit, visit www.vscaler.com to find out more, or follow us on Twitter throughout the event - @vScaler.