SkyAtlas Announces Corporate Sponsorship of OpenStack Foundation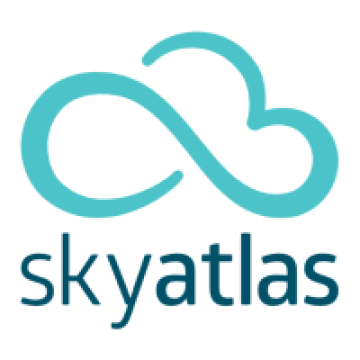 OpenStack cloud services are now available in Turkey with the multi-award winning SkyAtlas following a corporate sponsorship accord with the OpenStack Foundation.
Today, SkyAtlas, Turkey's leading cloud technology provider, has confirmed that the company has become an official corporate sponsor of the OpenStack Foundation, home of the distinguished international OpenStack cloud platform. The agreement secures SkyAtlas as a leading supporter of the OpenStack open source cloud software project in Turkey.
As the first cloud provider in the country utilizing OpenStack, SkyAtlas and its team of highly trained engineers have been able to build a robust and reliable infrastructure that companies trust to manage critical IT processes.
"The sponsorship deal would have been an important step for any major player in Turkey's cloud space. This action solidifies our ambition as a top regional player," asserted, Levent Kocatürk, MBA MSc BSc, CEO, SkyAtlas. See: http://www.openstack.org/foundation/companies/profile/SkyAtlas "We are extremely proud that our young and agile company is part of the OpenStack eco-system. Due to terrific flexibility, modularity and worldwide community support from Senior Engineers, OpenStack is the No.1 choice from which to base our technology. We now take our place among valued community vendors."
"The community supporting OpenStack in Turkey is impressive, and the number of developers and users is growing quickly," said, Jonathan Bryce, Executive Director, OpenStack Foundation. "SkyAtlas is a leader in that community, showing users throughout Turkey how to embrace agile cloud to solve problems through software."
Multiple highly secure Data Centers located across Turkey enable SkyAtlas to deliver 24/7 real-time solutions through the respected OpenStack platform for virtualized servers, backup systems, large storage capabilities, networks, security infrastructure and a host of industry leading managed services plus top of the range business continuity and sustainability solutions.
Established in 2013, SkyAtlas won two awards for cloud computing innovation and cloud services provision at the EuroCloud Awards 2015. It holds a Best Start-Up 100 award from the Union of Chambers and Commodity Exchanges of Turkey, TOBB. SkyAtlas holds ISO 9001 Quality Management System and ISO 27001 Information Security Management System certifications. The company is an accredited hosting provider with Turkey's telecommunications authority, the Presidency of Telecommunication and Communication. With a population of almost 75 million people, Turkey offers an exciting opportunity for growth across a spectrum of cloud-based services. The country is expected to have a massive 56 million people online by 2019. Inspect: http://www.statista.com/statistics/369725/internet-users-turkey/
About OpenStack
OpenStack® is the most widely deployed open source software for building clouds. In use globally at large and small enterprises, telecoms, service providers, and government/research organizations, OpenStack is a technology integration engine that supports the diverse ecosystem of cloud computing innovation. More at www.openstack.org.
About SkyAtlas
SkyAtlas, an Istanbul-based technology company, is a leading cloud service provider in Turkey, developing cloud technologies on the world class OpenStack cloud platform. With its patent pending Live Vertical Resize technology, SkyAtlas has been offering "real" pay as you go pricing to its customers. As the first and only Openstack based cloud service provider in the country, SkyAtlas provides flexible, efficient and easily managed cloud infrastructure and services. Our award winning, certified and accredited company has been featured by FORTUNE magazine. Explore our website http://www.skyatlas.com/
Join our Social Media communities:

Media Contact
Levent Kocatürk, CEO, SkyAtlas.
Email: [email protected]
Tel: +90 850 885 0357.
Ends.

###