Cloudbase Solutions Announces Enterprise Cloud Migration as a Service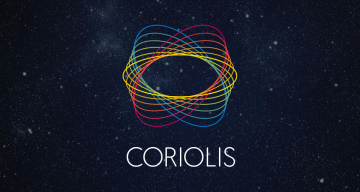 Migrating existing Windows and Linux workloads between clouds is a necessity for a large number of use cases, especially for a user moving from traditional virtualization technologies like VMware vSphere or Microsoft System Center VMM to Azure / Azure Stack, OpenStack, Amazon AWS or Google Cloud.
Coriolis addresses exactly those requirements, in particular migrating Linux (Ubuntu, Red Hat, CentOS, Oracle Linux, SUSE, Debian, Fedora) and Windows virtual machines, templates, storage and networking configurations.
Cloudbase Solutions' vast experience and work in the field of enterprise cloud computing and interoperability has ensured that the user can have a seamless process as well as a fully automated one, thanks to Coriolis. The emphasis is also on scalability and fault tolerance thanks to a well thought microservices architecture.
"One of the first questions that enterprise customers ask when facing the adoption of a modern cloud infrastructure, like OpenStack or Microsoft Azure Stack, is about how to move their existing workloads from their previous virtualization solution without investing huge amounts of manual engineering resources. Coriolis provides an easy, scalable and reliable solution for this scenario." -- Cloudbase Solutions CEO, Alessandro Pilotti
Read more about Cloud Migration as a Service here.

About Cloudbase Solutions
Cloudbase Solutions™ is a privately held company dedicated to enterprise cloud computing and interoperability.
Cloudbase Solutions' mission is to bridge the modern enterprise and cloud computing worlds by bringing OpenStack to Windows based infrastructures. This effort starts with developing and maintaining all the crucial Windows and Hyper-V OpenStack components and culminates with a product range which includes orchestration for Hyper-V, SQL Server, Active Directory, Exchange and SharePoint Server via Juju charms and Heat templates. Furthermore, to solve the perceived complexity of OpenStack deployments, Cloudbase Solutions developed Hyper-C, bringing a hyper-converged, reliable, fast and easy bare-metal deployment model to hybrid and multi hypervisor OpenStack clouds, ranging from proof of concepts to large scale infrastructures.