99Cloud and Aliyun bring production quality hybrid cloud seamlessly integrated with OpenStack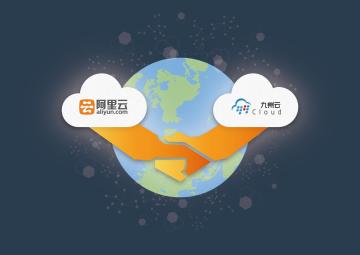 [2016/1/20 Shanghai, China] The largest cloud operator in China, Aliyun.com, and China's leading OpenStack service provider, 99Cloud Inc., jointly announced their strategic cooperation in hybrid cloud market, providing elastic, agile, safe and controllable cloud solutions to enterprises.
In the cooperation, 99Cloud will leverage its deep experience in the design, deployment, implementation, and operation of OpenStack platform and integrate OpenStack solutions seamlessly into Aliyun public cloud through tailor-made API development. Jointly, 99Cloud and Aliyun will provide customers with best enterprise hybrid cloud experiences.
With the mission of accelerating open innovation, 99Cloud will contribute the source code of their hybrid cloud APIs to OpenStack community, together with Aliyun, and bring more values and benefits to all enterprises adopting OpenStack.
At the conference site, 99Cloud not only introduced the management of Aliyun global resources based on OpenStack platform, but also demonstrated functions including "one-click backup from private cloud to Aliyun storage" and "upload and distribution of private cloud image to Aliyun public cloud". In the future, 99Cloud will integrate CI/CD into the hybrid cloud to achieve the seamless connection in service.
Zhang Chun, CEO of 99Cloud Inc., said in the press conference, "The cooperation between Aliyun and 99Cloud is like the combination of Hertz and Ford, people can own their own car at home but rent a car when they go out. This ensures they will have the balance between comfortability, convenience, flexibility and low cost. We will combine the advantages of both Aliyun and 99Cloud in OpenStack technology, cloud solution and market penetration of both public cloud and private cloud. Together we can meet the market demand more efficiently in terms of resources usage, safe and controllability, flexibility and agility, and achieve lower IT cost ultimately."
The cooperation between Aliyun and 99Cloud will begin a new chapter in enterprise hybrid cloud market and become the top choice in the transition from private cloud to hybrid cloud.