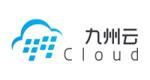 About 99Cloud Inc.
99Cloud Information Service Inc. was established in 2012.It is first Chinese professional OpenStack service provider dedicated to OpenStack cloud platform in terms of product development, service delivery, certification & training, and helping enterprises in OpenStack deployment. 99Cloud is the sponsor and organizer of Trystack.cn, the largest OpenStack community in China, and is also China's largest professional OpenStack training institution. 99Cloud has now more than 60 staff, with offices in Shanghai, Beijing, Wuxi and Huzhou.
---
99Cloud Inc. Commitment
99cloud ranks 1st of contribution in China(Liberty). We provided OpenStack based solution, which include front-end optimization, core framework optimization, backend optimization and Hyper-Converged application, specialized on financial Cloud.