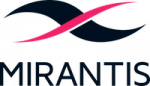 About Mirantis
Mirantis is the managed open cloud company. More customers rely on Mirantis than any other company to take advantage of open source innovation free from vendor lock-in. We use a build-operate-transfer model to deliver OpenStack, Kubernetes and related open source technologies to top enterprises and telcos via our continuously delivered Mirantis Cloud Platform and SLA-backed cloud management services.
---
Mirantis Commitment
OpenStack's core value is that it will always let you build and run your cloud infrastructure with freedom of choice. At Mirantis, our solutions are founded on building out clouds with that transparency, and we submit all code changes back upstream.
Mirantis is the #1 pure play OpenStack company. We deliver the technology, integration, training & support needed to succeed with production-grade clouds. More customers rely on Mirantis than anyone else to scale out OpenStack without vendor lock-in.
Areas of OpenStack Expertise
| | |
| --- | --- |
| Block Storage | Cinder |
| Compute Service | Nova |
| Dashboard | Horizon |
| Identity service | Keystone |
| Image service | Glance |
| Networking | Neutron |
| Object store | Swift |
| Orchestration | Heat |
| Metering & Data Collection Service | Ceilometer |
---
Services Offered
Cloud Strategy
Feature Development (adding features to OpenStack)
Operations
Proof of Concept
Support
System Integration
---
Select Clients
Ericsson
Expedia
Symantec
Workday
24-7
---
Configuration Management Expertise
---
Languages
---
Regions with local offices
South America
Central America
North America
Europe
Middle East
Asia Pacific
---
Offices
Click any map pin to see office address
---
Regions where support is offered
South America
Central America
North America
Europe
Middle East
Asia Pacific