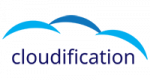 About Cloudification
Cloudification provides Cloud Consulting services that go from laser-sharp Cloud strategies to cutting-edge Cloud architectures, hands-on DevOps & FinOps. We are a talented team of experts that helps companies level up their products and services using open-source technologies such as Openstack, Kubernetes, ArgoCD, Traefik, Helm, Prometheus and more.
For those looking to level up their team skills and stay up-to-date with modern cloud tech Cloudification offers expert-led, hands-on training and workshops.
---
Cloudification Commitment
At Cloudification, our commitment to Open Source and free software is the foundation of our ethos. We sincerely believe in the transformative power of community-driven innovation and the unparalleled flexibility it provides. By harnessing some of the best Open Source technologies like Openstack and Kubernetes, we democratize access to cutting-edge Cloud-Native solutions, and ensure that businesses receive transparent, sustainable and vendor lock-in-free solutions.
Our pledge is to continuously champion open ecosystems, empowering companies to thrive in this age of digital transformation, unencumbered by the limitations of proprietary software. Besides broad Open Source knowledge and hands-on experience, Cloudification team has a long track of contributions to Openstack, Kubernetes and Terraform allowing us to deliver perfectly tailored solutions for unique business needs.
Cloudification Consulting
Cloudification expert team provides Openstack Consulting services for startups and SMEs. From Architecture to Development and Operations, Cloudification will be your guide in the world of Openstack. Get more from Cloud & Open source.
Areas of OpenStack Expertise
| | |
| --- | --- |
| Ansible playbooks and roles for deployment | OpenStackAnsible |
| Ansible playbooks to deploy OpenStack | Openstack-ansible |
| Bare Metal Provisioning Service | Ironic |
| Benchmarking tool | Rally |
| Billing and chargebacks | Cloudkitty |
| Block Storage | Cinder |
| Command-line interface for all OpenStack services | Openstackclient |
| Compute Service | Nova |
| Dashboard | Horizon |
| Deployment of containerised OpenStack to bare metal | Kayobe |
| Deploys OpenStack in containers using Ansible | Kolla-ansible |
| Deploys OpenStack in containers using Charms and Juju | Openstack-charms |
| Deploys OpenStack in containers using Helm | Openstack-helm |
| Deploys OpenStack using OpenStack itself | Tripleo |
| DNS service | Designate |
| EC2 API proxy | EC2API |
| Identity service | Keystone |
| Image service | Glance |
| Instances High Availability Service | Masakari |
| Key management | Barbican |
| Lightweight OCI containers | LOCI |
| Load balancer | Octavia |
| Networking | Neutron |
| Object store | Swift |
| Official Python SDK for OpenStack APIs | Openstacksdk |
| Orchestration | Heat |
| Puppet modules to deploy OpenStack | Puppet-openstack |
| Python Software Development Kit | Python SDK |
| Shared filesystems | Manila |
| The OpenStack Integration Test Suite | Tempest |
---
Services Offered
Cloud Strategy
Feature Development (adding features to OpenStack)
Operations
Proof of Concept
Support
System Integration
---
Configuration Management Expertise
---
Languages
English
German
Spanish
Russian
Hindi
---
Regions with local offices
---
Offices
Click any map pin to see office address
---
Regions where support is offered
North America
Europe
Middle East
Asia Pacific