Event Details
Please note: All times listed below are in Central Time Zone
---
Red Hat Discovery Session: Key Considerations for a Successful OpenStack Deployment
Red Hat's cloud infrastructure technology helps customers build and manage a private Infrastructure-as-a-Service (IaaS) and provides an on-ramp to public-cloud-like infrastructure based on OpenStack. When evaluating how to use OpenStack in your environment, it is important to think beyond just technology and consider several necessary steps to ensure your deployment is a success. Using real-world examples, this interactive session will teach you how to identify core business drivers, prioritize use cases for building an enterprise internal cloud or for NFV process, and evaluate workloads. Participants and speakers will collaborate to deliver a high-level solution whiteboard for building a robust cloud infrastructure that reduces operational cost and provides better agility to stakeholders.
Tuesday, October 25, 5:05pm-6:35pm (3:05pm - 4:35pm UTC)
Difficulty Level: Intermediate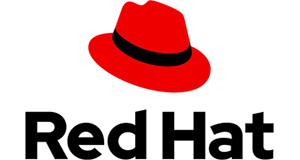 EMEA Telco Practice Lead
Alberto works as EMEA Telco Practice Lead managing a team of architects and consultants who help Telcos on their NFV journeys. During his more than ten years of carreer, Alberto has worked in the Telecom industry as a network engineer and in the IT Consulting industry working on the delivery of infrastructure solutions.
FULL PROFILE
EMEA Consulting Practice Manager
I manage the EMEA Infrastructure Practice at Red Hat where we deliver high quality, high value Cloud solutions based on emerging technology products. Quality not only in terms of technical ability but also in how the project is positioned and delivered. Using methodologies as SEMAT Essence and Agile we make sure that the right people are involved and we deliver, together with the customer, a...
FULL PROFILE