Event Details
Please note: All times listed below are in Central Time Zone
---
Red Hat: Bringing Cloud Innovation to the Enterprise
As businesses strive to innovate while aiming to reduce risk, IT has become more critical to the success of the business than ever before. In this session, Red Hat chief technologist, Chris Wright, explains the importance of an IT evolution to modernize data center infrastructure through a culture, process, and technology transformation. Learn what's driving customer success around OpenStack and how Red Hat is collaborating within the community to provide businesses with the modernized infrastructure they need.
Wednesday, October 26, 11:25am-12:05pm (9:25am - 10:05am UTC)
Difficulty Level: Intermediate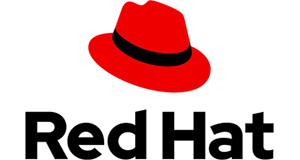 Red Hat, Inc.
Chris Wright is the Chief Technologist at Red Hat where he is leadingengineers who work on cloud computing, distributed storage, networkvirtualization, containers, and continuous delivery. During his more than20 years as a software engineer he has worked in the telecom industry onhigh availability and distributed systems and in the Linux industry onsecurity, virtualization, and networking. He...
FULL PROFILE