Event Details
Please note: All times listed below are in Central Time Zone
---
Nokia: TOSCA & Mistral: Orchestrating End-to-End Telco Grade NFV
Now you can orchestrate a full NFV service, with TOSCA templates & Mistral workflows on single/multiple geographies!
There's no doubt that workflows are a key ingredient for cloud automation, and automation is a key element in orchestration. However, when looking at an end-to-end, Telco grade, full NFV deployment over multiple distributed sites, orchestration starts becoming trickier.
Using TOSCA as the main DSL for the Network Service Descriptor provides a hierarchical view of services, components and their relationships, which is decoupled from the underlying VIM/NFVI. When combining TOSCA interfaces and a mistral workflow, a full network service lifecycle can be achieved.
The CloudBand Network Director, an NFV Orchestrator uses TOSCA based Network Service level description and modeling.
In this session we will describe and demonstrate using TOSCA templates and a Mistral workflow engine to achieve Telco grade NFV orchestration with the CloudBand Network Director.
Thursday, October 27, 4:40pm-5:20pm (2:40pm - 3:20pm UTC)
Difficulty Level: Intermediate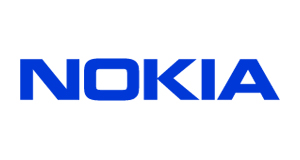 nokia
Senior Software Engineer at Nokia. For the last 3.5 years he's been mostly working on Mistral Workflow Service for OpenStack. Since the very beginning of the project he's been actively contributing in both architecture design and implementation. He's also been working as a community lead and presenting the project publicly.
FULL PROFILE
nokia
Tomer is a Senior Software Engineer at Nokia's CloudBand Business unit, working for the the last couple of years in the VNF life cycle group/ VNFM / NFVO. Tomer has vast experience in software engineering, mainly in the cloud and telco industries and holds a B.Sc in Computer Science with over 15 years of active software development.
FULL PROFILE