---
Ixia - Capturing, Filtering, and Distributing Virtualized Network Traffic to Your Datacenter Monitoring Tools
Organizations monitoring virtual machine to virtual machine traffic face many challenges, including the sheer volume of data and the transport of data to both virtual and physical monitoring tools. After capture by the virtual tap, network packets are typically sent to tools via GRE or VLAN tunneling protocols. This usually means that the tools must be capable of terminating tunnels, which is seldom the case. Identical traffic can come from multiple sources and may need to be de-duplicated to avoid overload and inefficiency, and the same packets may need to be forwarded to several monitoring appliances. Such processing typically requires a physical network packet broker appliance.

Ixia's CloudLens solution can help you accelerate your cloud adoption strategy by capturing, sanitizing and forwarding virtual network traffic to your physical and virtual datacenter monitoring and security tools. 
Tuesday, May 9, 4:50pm-5:10pm
Difficulty Level: Intermediate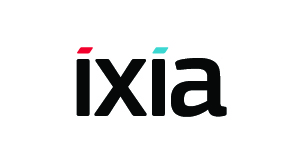 Sr. Product Manager for Network Visibility amp Virtualization Solutions at Ixia
Christophe brings several years of experience in virtualization, he is currently leading the development of CloudLens, Ixia virtual visibility solution for cloud environments.
FULL PROFILE