Event Details
Please note: All times listed below are in Central Time Zone
---
Please check back here for further details.
Monday, April 25, 9:50am-10:00am (2:50pm - 3:00pm UTC)
Difficulty Level: Beginner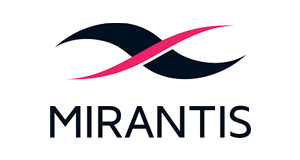 Open Infrastructure Foundation, Executive Director
Jonathan Bryce, who has spent his career building the cloud, is Executive Director of the OpenStack Foundation. Previously he was a founder of The Rackspace Cloud. He started his career working as a web developer for Rackspace, and during his tenure, he and co-worker Todd Morey had a vision to build a sophisticated web hosting environment where users and businesses alike could turn to design,...
FULL PROFILE
Co-Founder and CMO at Mirantis
Boris is responsible for helping define Mirantis' strategic vision and executing on it in the marketplace across the OpenStack ecosystem and beyond. Boris's influence was instrumental in Mirantis' current focus on OpenStack. He also serves on the Board of Directors of the OpenStack Foundation. During the last 15 years, Boris held several executive positions with the companies he helped...
FULL PROFILE