Event Details
Please note: All times listed below are in Central Time Zone
---
NGINX - Safely and Reliably Scale Out Your Apps with NGINX Plus
In today's always-on society, customers expect instantly available experiences and have no tolerance for companies that can't meet their demands. If you've already deployed OpenStack in your organization you're off to a great start, but to be truly successful in meeting the demands of consumers you need to surround it with the right set of tools.
This session, presented by Faisal Memon, Product Marketer at NGINX, explores why the world's most innovative technology leaders and largest enterprises rely on NGINX Plus to deliver their applications. As a software-based application delivery platform, NGINX Plus offers key performance-enhancing features such as content caching and HTTP/2, and a wealth of stats to give you critical visibility into how well your OpenStack apps are performing.
Deploying NGINX Plus in your OpenStack environment enables you to deploy and deliver your apps with the best performance and uptime possible.
Attend this session to learn:
Why the world's most innovative companies rely on NGINX Plus
How to deploy NGINX Plus on OpenStack
How to maximize performance by running NGINX Plus on bare metal
Wednesday, April 27, 1:55pm-2:15pm (6:55pm - 7:15pm UTC)
Difficulty Level: Beginner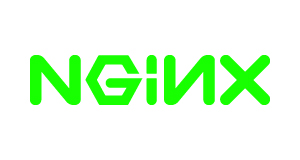 Technical Product Marketer at NGINX
Faisal Memon is a Product Marketer at NGINX, where he is working to bring open source technology to the application delivery infrastructure of web scale companies. Prior to NGINX he worked as Technical Marketing Engineer at Riverbed Technologies and as a Software Engineer at Cisco Systems.
FULL PROFILE