Event Details
Please note: All times listed below are in Central Time Zone
---
Red Hat - Co-Engineering an Enterprise-Grade OpenStack by Rackspace and Red Hat
Enterprises require reliable, highly available, and scalable infrastructure that meets rigorous service level requirements. OpenStack has limitless potential, but deploying and operating an OpenStack private cloud can be complex and time consuming, without the right IT skills. Rackspace and Red Hat have partnered to eliminate these complexities and deliver Red Hat OpenStack Platform as a service, backed by a 99.99% API uptime guarantee.

To deliver this uptime guarantee, Red Hat and Rackspace engineering teams have come together to co-engineer the Rackspace Private Cloud Powered by Red Hat solution. In this session we will explore the technical details of this solution, including:
How does Red Hat Enterprise Linux OpenStack Platform deliver an enterprise-grade distribution of OpenStack?
What improvements and challenges did the team face in co-engineering?

What benefits and features are offered by Rackspace Fanatical Support®?

What are Red Hat and Rackspace working on next?
Monday, April 25, 3:40pm-4:20pm (8:40pm - 9:20pm UTC)
Difficulty Level: Beginner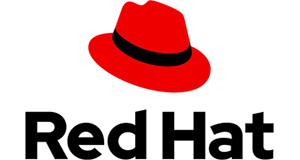 OpenStack Engineer
Kent Wolfe is a Red Hat Certified Architect who currently works for Rackspace Hosting Inc. as an OpenStack Engineer. His professional interests include troubleshooting a wide range of technologies surrounding Linux and OpenStack. In his previous role, Kent enjoyed mentoring new administrators and serving as an escalation point.
FULL PROFILE
Cloud Evangelist
Jeff Ekstrom is a cloud evangelist for Red Hat's Certified Cloud and Service Provider program. He has extensive experience with cloud strategy and architecture, with industry experience in Telecommunications, Federal Government, and Insurance. His cloud strategy focus includes both open source technologies and hybrid cloud enablement. Jeff joined Red Hat in late 2015, where he has been...
FULL PROFILE
Director of Engineering, Cloud Services and Emerg
Nicholas is a thirteen year technical veteran with senior level experience as a virtualization solution engineer and SME. He has extensive experience with VMware, OpenStack, container solutions and continuous integration deployments.
FULL PROFILE