Event Details
Please note: All times listed below are in Central Time Zone
---
Cisco Container Platform - An Enterprise Kubernetes Platform for the Multicloud World
Cisco Container Platform (CCP) is an on-prem platform that enables customers to manage clusters of Kubernetes clusters with ease. CCP provides a secure, robust, and scalable platform for developing, deploying, and managing cloud native applications. It provides seamless lifecycle management, enables hybrid cloud, and integrates with best-of-breed logging and monitoring solutions. CCP also integrates with the HyperFlex storage platform for robust, scalable, persistent storage and with Contiv and ACI for secure, robust, and scalable networking. In this session, we will describe the challenges in deploying and managing Kubernetes clusters on-prem. We will discuss how CCP solves these challenges and then do a technical deep dive that reviews the architecture, storage, and network integration – including details on Contiv and ACI integration with CCP. We will finish with a review of the hybrid cloud architecture CCP enables as part of the Cisco/Google collaboration.
Tuesday, May 22, 9:50am-10:30am (4:50pm - 5:30pm UTC)
Difficulty Level: Intermediate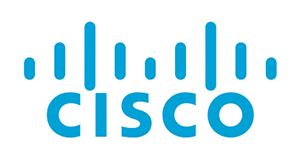 Director, Engineering & Operations
Rafi Khardalian is Directory of Engineering & Operations for Cisco OpenStack Privage Cloud at Cisco and was a member of the founding team at Metacloud. Prior to joining Metacloud, Rafi was the Director of Systems Architecture at Ticketmaster Entertainment. He was responsible for driving innovation while designing highly scalable, globally distributed infrastructure to meet the unique...
FULL PROFILE