Event Details
Please note: All times listed below are in Central Time Zone
---
Moving to the Edge with NFV
NFV (Network Function Virtualization) once predominantly viewed as a Data Center paradigm is spreading far and wide across a Service Provider's vast landscape. Several factors such as footprint, location, availability, throughput, latency and performance are driving a broad set of varied requirements. At the same time, a subset of these requirements are driving consistency and commonalities with respect to deployment, operations and connectivity.
In this session, come join us to learn about the shape and form of NFV deployments that are evolving in an SP environment. As NFV clouds are formed in an SP's environment, what options can be considered to drive consistency and commonalities? Are there ways to leverage the vast footprint of an SP to enable availability and resiliency of services? As NFV penetrates into the depths of an SP environment, is Edge truly a single specific location?
Tuesday, May 22, 11:50am-12:30pm (6:50pm - 7:30pm UTC)
Difficulty Level: Intermediate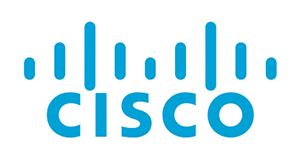 Cisco Systems Inc
Naren Narendra is a Senior Product Line Manager in Cisco's Cloud Platform and Solutions Group. He has held various engineering and product management roles at Cisco. He is responsible for strategy and roadmap for Cisco Network Function Virtualization Infrastructure (NFVI) & SP/Telco Multicloud at Cisco. Naren works closely with customers worldwide enabling them to successfully...
FULL PROFILE
Moving to the Edge with NFV
Jeffrey Saelens is a principal engineer and cloud architect in Charter Communications' Networking Engineering & Technology group. Starting his career in the US Army, Jeffrey served as a Green Beret who specialized in communications and systems engineering. After leaving the military, he dove into the service provider world heavily focusing on NFV and SDN transformations within data...
FULL PROFILE