Event Details
Please note: All times listed below are in Central Time Zone
---
Modern telco network data traffic is growing at an extraordinary pace. To address this challenge, Red Hat's open telco model offers a strong 5G architecture foundation that helps telcos deploy multiaccess edge computing (MEC) applications like Virtual RAN, artificial reality, and industrial Internet of Things (IoT). Red Hat and its global partner ecosystem have shaped innovations in emerging open technologies and tools that have helped cloud-scale companies and telecommunications providers achieve these operational efficiencies at scale.
Monday, May 21, 4:20pm-5:00pm (11:20pm - 12:00am UTC)
Difficulty Level: Intermediate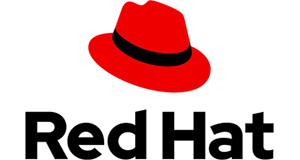 Red Hat Inc.
High impact, results oriented professional with excellent technical and communications skills, business acumen, and team leadership. Experience in product and business strategy, global product launches, economic analysis, solutions marketing, and systems engineering. Led the development and delivery of multiple software and hardware solutions, each of them generating market share growth...
FULL PROFILE