Event Details
Please note: All times listed below are in Central Time Zone
---
Open HPE Telco NFV-Infrastructure platforms with Red Hat OpenStack
Telco NFV-Infrastructure transformation is about moving away from closed, monolithic, appliance-built network to a more open, flexible infrastructure. An open, agile, and cloud native model will enable Communication Service Providers (CSPs) to innovate, deploy, and manage new services. HPE, in partnership with Red Hat, offers a new way for CSPs to design, deploy, and manage networking services from the Core out to the Edge. The new HPE NFV Blueprints are validated reference designs that come with toolset that leverages open industry standards like Redfish to automate deployment and configuration of the NFVI stack. They help reduce complexity, lower risk, and enable faster time to value for CSPs to deploy their Telco NFV- Infrastructure. By decoupling the network functions from proprietary hardware appliances and embracing virtualization and open industry solutions, CSPs can accelerate new, compelling services in an efficient, cost‐effective model.
Monday, May 21, 11:35am-12:15pm (6:35pm - 7:15pm UTC)
Difficulty Level: Intermediate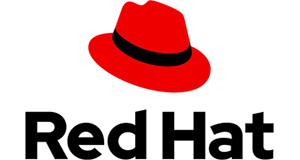 HPE, Sr.Product Line Manager
Mushtaq Ahmed is currently a WW Product Line Manager for HPE and part of their Hybrid IT Telco NFV Infrastructure team doing the full life cycle management of the NFV Blueprints and Go-To-Market activities for NFV solutions. Manages sales of HPE Red Hat OpenStack and HPE Red Hat Ceph Storage. Mushtaq attained his Bachelor of Electrical Engineer degree from Ottawa,...
FULL PROFILE