Event Details
Please note: All times listed below are in Central Time Zone
---
Software-Defined Infrastructure delivery based on SUSE's OpenStack distribution
As an industry-leading open source innovator, SUSE has been building the value of private clouds for our customers since we defined the OpenStack distribution 8 years ago with SUSE OpenStack Cloud, but at SUSE we have never stopped adding value. Come and see a demonstration of how we have developed further technologies such as container management, software-defined storage and innovative new OpenStack projects to give cloud builders the power to decide how to deliver services rather than them being constrained by the infrastructure available.
Tuesday, May 22, 12:40pm-1:00pm (7:40pm - 8:00pm UTC)
Difficulty Level: Intermediate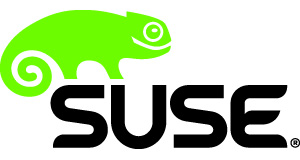 SUSE
Having nearly 20 years experience in the IT industry after starting out as a junior Unix system admin's and then into software support. Initially focused on Windows and Unix/Linux systems management and ITSM. Though, as I enjoy presenting and meeting people the lions share of my career has been in Pre-Sales roles, this background then affording me the opportunity to join SUSE over 7 years...
FULL PROFILE
SUSE
Cameron is currently a Sr. Technology Strategist with an emphasis on Enterprise Cloud Computing environments; has a diverse background that includes technical sales, solutions architecture, consulting, and engineering. With over a decade of experience at companies such as Hewlett Packard, Micron, Interland (now Web.com) and Idaho Power, he excels in specific areas of data center design,...
FULL PROFILE