Event Details
Please note: All times listed below are in Central Time Zone
---
Look Mom - No Patches in our Blazing Fast and Smart Telco Cloud
OpenStack for Telco NFV Cloud deployment is rapidly gaining momentum, however Virtual Network Functions (VNFs) are pushing the limits on the network and demanding a feature rich high performance datapath. The OpenStack, Open vSwitch and Linux communities have upstreamed open APIs for SmartNICs, enabling high-throughput low-latency datapath with minimal performance tuning and the ability to manipulate inner packet headers providing services like firewall DDoS protection, Quality of Service (QoS) marking and Deep Packet Inspection (DPI). These upstream integrated changes are emerging in stable open source distros with no custom patches and no vendor lock-in, supported by multiple SmartNIC vendors and SDN controllers. This is opening new flow processing possibilities, while freeing up expensive CPU resources for running application workloads. In this session, we demonstrate out-of-the-box fast data path functional progress and performance results achieved with OpenStack SmartNICs running VNF workloads at 10/25/50/100G, comparing vanilla OVS, OVS over DPDK and Full OVS offloads. Notably, our results run Nuage Networks Virtualized Cloud Services (SDN) on vanilla distros without kernel modifications or driver patches.
Wednesday, May 23, 11:00am-11:20am (6:00pm - 6:20pm UTC)
Difficulty Level: Intermediate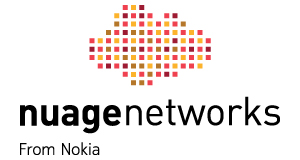 TME
Mark Iskra is technical Marketing Director for Nokia's Nuage Networks with a core focus on virtual network performance and NFV for OpenStack. Mark's vision is to broaden the horizon of SDN at Nuage Networks by working closely with strategic partners bringing disruptive technology to OpenStack. In addition to his background in SDN and virtual networking, Mark draws from broad...
FULL PROFILE
Technical Product Manager at Red Hat
Anita Tragler is Technical Product Manager for Networking and NFV at Red Hat. She has over 15 years experience in the networking industry designing solutions for Telco/Service Providers and large scale Enterprises. After graduating with a Masters degree in Computer Engineering, she has worked on multiple technologies including VoIP, MPLS VPNs, Multicast VPNs, SDN with ODL/PCE and accelerating...
FULL PROFILE
Senior Director, Cloud Marketing, Mellanox
Ash is a Senior Director of Cloud Marketing at Mellanox Technologies. He leads overall cloud market strategy, solutions marketing, and ecosystem partnerships for cloud service provider and telco cloud market segments. Ash is an accomplished hi-tech industry leader focused on the intersection of technology, products/solutions, and markets. He has over 20 years of experience in building and...
FULL PROFILE