---
Women of OpenStack Speed Mentoring Lunch Sponsored by Intel
If you're new to OpenStack or in want of some mentoring, this session is a great icebreaker and a way to get know new and experienced people in the OpenStack community. We plan to divide the session between career, technical and community mentoring. Mentees will be organized into small groups and each group will have several 15 minute mentoring sessions. In your small group, you'll get to know a bit about a mentor and have an opportunity to ask them a question or two about how you can grow your career, get involved in the community, and make the most of the summit. Then, at the end of 15 minutes, a new mentor will cycle to your group and the process will repeat.
If you are interested in being a mentor, please fill out this form: https://openstackfoundation.formstack.com/forms/yrv_rocky_speed_mentoring_mentor 
Monday, May 21, 12:15pm-1:30pm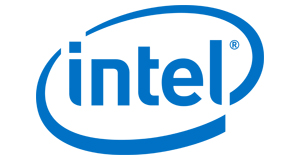 O.A.T, Open Source Community Manager
Amy Marrich is an Open Source Community Manager at O.A.T and previeously was the OpenStack Instructor at Linux Academy and a Linux System Engineer on the Platform Engineering Cloud Operations team at Rackspace and is an active member of the Openstack Ansible project and currently servers as a member of the User Committe, Chair for the Diversity Working Group and is one of the leaders for the...
FULL PROFILE
Intel Corporation, Community and Developer Advocate
For over 20 years, Nicole Huesman has applied her aptitude in storytelling to the technology industry—helping shine a light on the importance and impact of the incredible feats of her engineering colleagues. She dove into the world of open source six years ago, and quickly became a strong advocate—from the embedded market (Yocto Project) to the cloud (OpenStack, KVM, Xen). She is...
FULL PROFILE