Event Details
Please note: All times listed below are in Central Time Zone
---
SDN Fundamentals and best practices for NFV in OpenStack, Kubernetes, and Containers
Just as OpenStack has become the de-facto choice for a virtualized infrastructure manager (VIM) on early NFV deployments, Kubernetes is taking that role for Container environments. Although OpenStack and Container environments like OpenShift come with their software-based networking services, they are often augmented by external SDN solutions. These SDN solutions give you the agility, flexibility, and security for your cloud while running your applications at ANY scale. This session will illustrate the why and how SDN integrates with OpenStack and Kubernetes-based Container platform - how they work together and provide advanced connectivity services such as Service Chaining, SD-WAN, and NaaS. Attendees will learn: (a) Differences between SDN and NFV in OpenStack and Kubernetes-based Container environment (b) How OpenStack and Kubernetes enable SDN and NFV to easily work together and (c) Typical Challenges encountered and best practices to overcome / mitigate.
Tuesday, November 7, 3:20pm-4:00pm (4:20am - 5:00am UTC)
Difficulty Level: Intermediate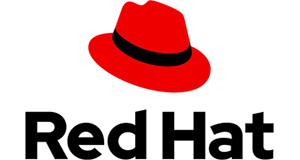 Juniper Networks
James loves helping businesses transform with technology. Using his skills with cloud-native design, DevOps, SDN and infrastructure as code, been applied over the last decade at Juniper Networks in the areas of customer-facing engineering, business development, product management, and he's now Marketing Director of Enterprise Networking and Automation. Prior to working at Juniper, James...
FULL PROFILE