Event Details
Please note: All times listed below are in Central Time Zone
---
Delivering OpenStack and Ceph in containers
In this session, you'll learn how OpenStack and Ceph are evolving to integrate with the Linux, Docker, Kubernetes container stack to provide the ideal infrastructure platform for modern applications. You'll learn how customers can use containers to realize greater efficiencies with Ceph. This includes employing Kubernetes orchestration to deliver file, block and object storage while leveraging the authentication, network, and storage services provided by the underlying OpenStack cloud. We'll also discuss new deployment options to co-locate storage daemons for better utilization of cluster hardware, along with ways in which Ansible and Triple-O improve the deployment and management of containers and underlying infrastructure. We will close with a review of how integration projects like Fuxi and Kolla bridge the gap between containers and cloud infrastructure.
Tuesday, November 7, 9:50am-10:30am (10:50pm - 11:30pm UTC)
Difficulty Level: Beginner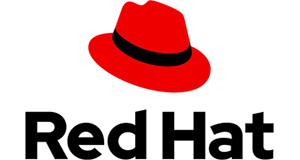 Product Management Director
Product Management Director for Ceph Storage at Red Hat, formerly the Ubuntu Server PM at Canonical, and the Linux "Systems Management Czar" at SUSE. A graduate of Boston College and Harvard University, he is a frequent speaker at user group and conference events.
FULL PROFILE
Red Hat, Principal Software Engineer, Storage Architect
Sebastien Han currently serves as a Principal Software Engineer, Storage Architect for Red Hat. He has been involved with OpenStack and Ceph Storage since 2011 and has built a strong expertise around these two areas. Curious and passionate, he loves working on bleeding edge technologies and identifying opportunities where OpenStack and Ceph can enhance the user experience. In 2013, he began...
FULL PROFILE
Practice Lead - Cloud Storage and Big Data Red Hat
Andrew has over 20 years experience in the IT industry across APAC, specialising in Databases, Directory Systems, Groupware, Virtualisation and Storage for Enterprise and Government organisations. When not helping customers slash costs and increase agility by moving to the software-defined future, he's enjoying the subtle tones of Islay Whisky and shredding pow pow on the world's...
FULL PROFILE