Event Details
Please note: All times listed below are in Central Time Zone
---
Automated NFV deployment and management with TripleO
In this session, learn about the critical aspect of NFV enablement in OpenStack deployments: how to automatically & continuously manage the platform & network optimizations for NFV. Focusing on creating a seamless user experience, learn about the latest features and efforts underway to leverage composable roles to simplify the life cycle (enable, disable, & change) management and provide greater control to the VNF user. We'll also share valuable insight into the mistakes made and lessons learned that helped us along the way.
Tuesday, November 7, 9:00am-9:40am (10:00pm - 10:40pm UTC)
Difficulty Level: Intermediate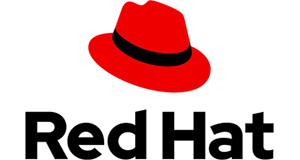 director of development
Arkady has been a member of OpenStack since Grizzly. He is director of engineering leading a team of developers responsible for development of DellEMC OpenStack solutions. Arkady has PhD. in CS from UIUC. He straddled academic, research, architect, developer, and product owner roles. Arkady roles included but not limited to, research publications and Program committee...
FULL PROFILE
Red Hat, Principal Cloud Infrastructure Solutions Architect
Chris Janiszewski is an Red Hat OpenStack Solutions Architect. He is proud to help his clients validate their business and technical use cases on Linux, OpenStack, Kubernetes, Ceph and supporting components like networking or cloud automation and management. He is the father of two little kids and enjoys the majority of his free time playing with them.  When the kids are asleep he gets to put...
FULL PROFILE