Event Details
Please note: All times listed below are in Central Time Zone
---
RSVP REQUIRED: Speed Mentoring Lunch sponsored by Intel
If you're new to OpenStack or in want of some mentoring, this session is a great icebreaker and a way to get know new and experienced people in the open source community. We plan to divide the session between career, technical and community mentoring. Mentees will be organized into small groups and each group will have several 15 minute mentoring sessions. In your small group, you'll get to know a bit about a mentor and have an opportunity to ask them a question or two about how you can grow your career, get involved in the community, and make the most of the summit. Then, at the end of 15 minutes, a new mentor will cycle to your group and the process will repeat. Speed mentoring is organized by the Diversity Working Group.
Interested in being a mentor? RSVP and indicate your interest!
Monday, April 29, 12:40pm-2:00pm (6:40pm - 8:00pm UTC)
Difficulty Level: Beginner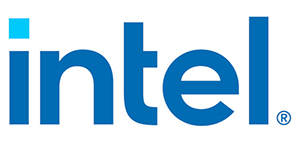 Red Hat, Principal Technical Marketing Manager
Amy Marrich is a Principal Technical Marketing Manager at Red Hat. She previously worked at a small Open Source e-assessment company in Luxembourg where she was the Open Source Community and Global Training Manager.  Previously she was the OpenStack Instructor at Linux Academy and a Linux System Engineer on the Platform Engineering Cloud Operations team at Rackspace. She currently serves on...
FULL PROFILE