Event Details
Please note: All times listed below are in Central Time Zone
---
Distributed HyperConvergence: Pushing Openstack and Ceph to the Edge
Over the last couple of years, Edge Computing has emerged to become the most hot trend in infrastructure. Data gravity and the arrival of 5G networks are driving stateful and specialized workloads to the edge, driving infrastructure to iterate at the speed of software. This talk will showcase OpenStack HCI features enabling Edge functionalities (ressources control with containers and more). We'll present the latest capabilities of OpenStack TripleO for supporting multiple Ceph clusters on Distributed Edge nodes, in support for Distributed NFV, an emerging use case that allows using less control planes and to spread your VNF on multiple datacenters and edge deployments. We will also review the requirements to maintain carrier grade performance for virtualized or containerized workloads at the edge, by moving processing functions closer to the end user or data collection point and minimizing the latency impact on the applications to maintain end to end quality of service."
Tuesday, November 13, 3:20pm-4:00pm (2:20pm - 3:00pm UTC)
Difficulty Level: Intermediate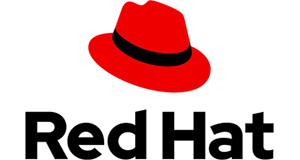 Red Hat, Director, Product Management
Sean is a Director of Product Management in the Cloud Platforms organization at Red Hat, the world's leading provider of open source technologies and hybrid cloud experience. He is responsible for the business, strategy, and delivery of the Red Hat OpenStack Platform offerings. Sean has over 15 years of experience in senior product management and delivery for private clouds in the enterprise...
FULL PROFILE
Software Engineer
Passionate about open source, enjoys infrastructure and storage challenges. Works as software engineer for Red Hat with a focus on OpenStack and Ceph. Likes advancing datacenters deployment and maintenance techniques.
FULL PROFILE
Red Hat, Principal Software Engineer, Storage Architect
Sebastien Han currently serves as a Principal Software Engineer, Storage Architect for Red Hat. He has been involved with OpenStack and Ceph Storage since 2011 and has built a strong expertise around these two areas. Curious and passionate, he loves working on bleeding edge technologies and identifying opportunities where OpenStack and Ceph can enhance the user experience. In 2013, he began...
FULL PROFILE