Event Details
Please note: All times listed below are in Central Time Zone
---
The Fast Forward Upgrades Show
Back in the States, we're all preparing for Thanksgiving and cooking a turkey takes planning and time. Another thing that takes planning and time is upgrading a single Openstack deployment through three releases of Openstack with minimal/no impact to downtime. In order to optimize the time of this session, we've stolen a recipe from television and we're going to demonstrate the upgrade in a Cooking Show format! We will cover the three over-arching steps of the upgrade and while we let things cook, discuss the finer details around the decisions and experiences some of our customers went through when deciding to leverage the fast forward upgrade process in their own datacenter. We'll discuss topics such as workload impact, operational flow and how to recover if you run into issues. Unlike the myth/claim that the tryptophan in turkey will make you sleepy, this session is sure to get your adrenaline pumping! So join us for this mix of customer interaction and live demo environments today!
Tuesday, November 13, 1:40pm-2:20pm (12:40pm - 1:20pm UTC)
Difficulty Level: Intermediate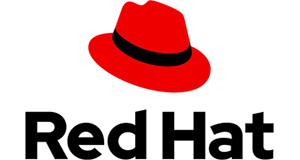 Red Hat
Darin has over 23 years of IT experience, wearing various hats over the years ranging from application development to database administrator to system administrator to enterprise architect. It is his experience in such broad categories that allows him to help others in understanding and utilizing cloud platforms such as OpenStack to effectively deliver solutions that make sense....
FULL PROFILE
Red Hat, Senior Product Manager
Product Manager at Red Hat focused on OpenStack and OpenShift Application Migration, Distributed Continuous Integration, and Software Factory. Previously, Maria worked as Product Manager at Dell and Tata Communications. Always involved with delivering innovative solutions for leading companies across multiple industries. A trusted partner who engages both technical and business officers to...
FULL PROFILE