Event Details
Please note: All times listed below are in Central Time Zone
---
Managing data analytics in a hybrid cloud
More and more customers struggle not only to manage the growth of big data, but also to reap timely business insights from data using their existing data infrastructure. Over the past two years, Red Hat has worked closely with customers aiming to solve these problems with a cost-effective, hybrid-cloud infrastructure that can scale to support not only the massive amount of data but also to manage the influx of requests from data scientists needing access to a proliferation of different analytic tools. Now, infrastructure teams are able to provide self service workload isolated compute environments either through Red Hat OpenStack Platform, or by containerizing analytic tools on Red Hat OpenShift Container Platform. Please join us for a review of how this modern, provisioned data analytics experience is helping customers achieve improvements to TCO and analytic performance.
Tuesday, November 13, 11:50am-12:30pm (10:50am - 11:30am UTC)
Difficulty Level: Beginner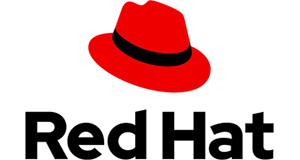 Senior Storage Architect, Red Hat
Karan Singh is working as Senior Architect at Red Hat based in Germany. At Red Hat his responsibilities include designing, implementing and performance testing around Openstack, Ceph use cases like Data lake, NVF and edge computing. He is deeply involved in OpenStack & Ceph performance evaluation across wide range workloads and industry standard hardware from different...
FULL PROFILE
Data Lakes Optimizer
Daniel Gilfix is part of the emerging storage business unit at Red Hat, responsible for Red Hat Ceph Storage and Red Hat Hyperconverged Infrastructure marketing. His career has spanned over two decades, heavily focused on leading-edge technologies and integrated software solutions aimed at the enterprise. Prior to Red Hat, Daniel worked at HPE, where he managed cloud and converged...
FULL PROFILE